Blue-Torch Alcohol Stove
Blue-Torch Alcohol Stove - lightweight, extremely durable stove.
More info
Blue-Torch Alcohol Stove - if you are looking for a lightweight, extremely durable stove or if you want to build your own kit from. This is it. A complete Blue-Torch Stove Kit is also available.
The Blue-Torch is the big brother of the Blue-Mini.
This stove is a real power house. It was designed to work with larger pots like the Evernew 1.3L, the Evernew 900 ml or other similar sized pots. Comes with stove and reflector/primer pan - serves for reflecting heat back to the base of the stove helping with performance especially during cooler temperatures.
Characteristic:
Very durable. This stove is built like a tank

Semi-pressurized as the bottom of the pot seals the top edge of the stove

Needs no pot stand as the pot sits right on top of the stove

This stove is very efficient and will boil almost 500 ml of water in approx. 5 min using only 22 ml fuel

Handmade

Specification:
Stove Weight: 0.84 oz (24 g)

Height: 5,4 cm

Diameter: 5,4 cm

Fuel Capacity: 60 ml

Total Burn Time: 13 min
Warning: These stoves run on alcohol only! Do not under any circumstances use gasoline, white gas or any other petroleum based fuels as this could cause an explosion!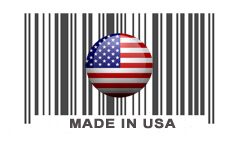 Watch video here:

22 Other products in the same category