Woolpower 3/4 Long Johns 200
Woolpower 3/4 Long Johns 200 - 3/4 merino underwear trousers
More info
Woolpower 3/4 Long Johns 200 - are made of circular knit fabric, and have no lengthwise seams. A gusset in the back ensures optimal comfort. Cuffs are knitted in. The Merino wool/polyamide fabric has a smooth outer surface and terry loops on the inside.
Made with Merino wool which adapts to temperature and activity level

Provides great insulation

The material is very soft, smooth and stretchy, and it does not smell.

Merino wool is combined with 20% of synthetic polyamide fiber, creating a stronger more durable garment

There are no more seams than are absolutely necessary.
Ingredients:
60 % Merino wool
25 % Polyester
13 % Polyamide
2 % Elastane

Machine washable in cold, warm, or hot (60°C) water.
Made in Sweden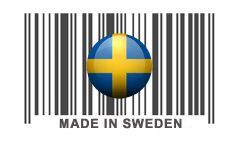 Read more about merino wool characteristics.
Read more about materials, production and philosophy of Woolpower.