Westcomb Tango Hoody
Westcomb Tango Hoody - jacket with Polartec® Alpha® insulation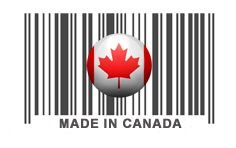 More info
Westcomb Tango Hoody - lighter, faster, warmer. Combining a feather-weight and durable Pertex® Equilibrium® shell for wind and water protection, with a Polartec® Alpha® insulating layer for heat retention, the Tango is the union of complimenting technologies that breathe as your intensity rises. From start to finish, the perfect companion for the most active cold weather backcountry and climbing pursuits.
Material:
Polartec® Alpha® insulating layer

Characteristic:
Athletic hood

Adjustable waist system

YKK 2-way VISLON

2 Hand pockets

Laminated internal media pocket

Laminated zippers

18 SPI - 18 stitches per inch exceed industry standards. This higher SPI allows for a lighter, yet stronger fabric seam giving a lifetime of wear and tear while reducing weight as additional top-stitching isn't needed.
Weight: 390g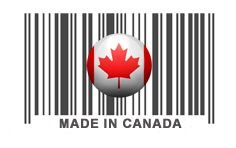 Review of Westcomb Tango jacket from backcountryskiingcanada.com
"Soft, light, stretchy, warm and comfortable - that's how I would describe this jacket. All admirable attributes of any outdoor garment and 5 reasons why the new Westcomb Tango has found a permanent place in my hiking and ski touring wardrobe. With winter still a few months away I had to test this piece at elevations where cold winds always blow and a good mid layer is crucial. I have tried plenty of other mid layers made out of miracle fabrics but the Westcomb Tango with Polartec Alpha is the first layer that really keeps me warm while not limiting breathability and comfort due to range of motion. While the Westcomb Tango is not as toasty as down it does keep you very warm and is much more versatile than a big down puffy jacket, especially for summer mountaineering trips. It's also incredibly light at just 397g so it goes everywhere with me and I can't wait to test it out ski touring this winter." Read more...
Review of Westcomb Tango jacket from eveningsends.com
"This new Alpha material from Polartec is quite unique. I consider it to be a better, more durable solution to fleece. It retains some insulation properties when wet and it breathes really well. It'll absorb water/moisture, but so what? For many climbing and aerobic activities, I never need a full-on waterproof shell, and I rarely even need a soft shell. Fleece usually does the trick … and now, Alpha does it even better.
The Tango Insulated Hooded Jacket is just one of those pieces that you find yourself wearing for everything. It stands alone as a great cool-weather jacket, or it can be used as an insulating layer underneath a soft- or hardshell, depending on the activity and conditions." Read more…
Review of Westcomb Tango jacket from wired.com
For my backcountry mid-layer, I like the Westcomb Tango Hoody ($200) because it uses Polartec Alpha insulation. Originally developed for the badasses of the U.S. Special Operations Forces, Alpha is a big deal because it's a "puffy" layer that's breathable. Unlike other puffy layers that breathe about as well as a plastic bag, Polartec Alpha works to keep your core temperature regulated and keeps you from developing enormous sweat spots that will get you in trouble as soon as you stop moving. I was still a little wet at the top of a long skin up the Sandia Mountains with the jacket on, but that's because nothing is going to wick every drop of moisture when you're going full steam. Read more...
Review of Westcomb Tango jacket from adventure-journal.com
''After six hours in the slop, the Pertex Equilibrium shell had stayed almost entirely dry, except where the pack straps were rubbing against my shoulders. More to the point, and the key for why I've now worn the made in Canada Tango for everything from fat biking to snowshoeing, is that the Polartec Alpha insulation is miraculous stuff. The reason is that it breathes.'' Read more...

Review of Westcomb Tango jacket from feedthehabit.com
''Under a variety of activities — from trail running to skiing — this jacket is impressive. While I still prefer the best fleece for high-output activities, this jacket breathes nearly as well with even better weather resistance when the weather starts beating down. And, it maintains its warmth when saturated by sweat. It's truly amazing how much heat is maintained wearing the Tango.'' Read more...