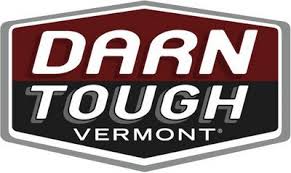 How does Darn Tough unconditionally guarantee work at outdoorline.sk?



Darn Tough unconditionally guarantee their socks for life. If they're not the most comfortable, durable, best fitting socks you've ever worn, you can return them for another pair.
If socks you bought at outdoorline.sk turn out to be faulty we replace your broken socks and you don't have to send one broken pair of socks to the Darn Tough USA.

Customers are responsible for all shipping costs for returning socks, but replacement socks requested in exchange for returned socks are shipped free of charge only within Slovakia country. Customers outside of Slovakia are responsible for all shipping-related costs. The best way how to proceed is to buy a new pair of socks and we will include replaced socks into your order.

Please follow the steps below:


Package up the full pair(s) of socks.

Send the package to us. Customers are responsible for shipping-related costs outside of the Slovakia.
Send socks to:
Povstania českého ľudu 18
Slovakia, Europe



Darn Tough socks will last you so long and if you finally wear them out, they were worth every euro you paid for them and more and you won't ask Darn Tough for another pair and choose to support them rather by buying a new pair of your Darn Tough socks.
---


CLICK HERE TO PURCHASE DARN TOUGH SOCKS