Hyperlite Mountain Gear POD - Small
Hyperlite Mountain Gear POD - Small



Cheaper shipping (only 5,5€) to countries within EU.
More info
Hyperlite Mountain Gear POD - Small
When it comes to increasing mileage on extended adventures, every cubic inch counts. HMG designed stackable Pods as a key organizational, space-saving and weatherproofing tool. They are an excellent replacement for unwieldy food bags, which when filled to the brim, are more like a bunch of footballs crammed in your pack. Fitted perfectly for HMG 2400, 3400 and 4400 packs, Pods leave no volume unused, they allow you to organize your gear more efficiently, and the clamshell design makes it easy to find food when you need it. Made of 100% waterproof Dyneema® Composite Fabric (formerly Cuben Fiber) and with waterproof zippers, they offer additional weatherproofing to your pack system.



---
MATERIAL
DCF11 Dyneema® Composite Fabric (formerly Cuben Fiber)
SPECIFICATION
2400 / 3400 (For 40-55L Packs)
Weight: 34g (1.3 oz)
Volume: 6.8L (420 cu in.)
Dimensions: 16.5cm x 33cm x 11.4cm (6.5" x 12.9" x 4.5")
4400 (For 70L Packs)
Weight: 37g (1.4 oz)
Volume: 18.5L (520 cu in.)
Dimensions: 22cm x 36cm x 11.4cm (8.7" x 14.1" x 4.5")
CHARACTERISTIC
Waterproof zipper

Zip tabs to make it easy to open/close

Screen printed label with space to write contents of pod

Taped seams to add to waterproofness

Designed to perfectly stack inside Hyperlite Mountain Gear packs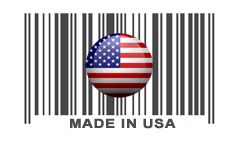 ---
Read thoughts about Pod's from Mike St. Pierre founder of HMG:
"I was looking for a better, more efficient way of storing ten days worth of food," St. Pierre explains. "I love and have always used our CF8 and CF11 Stuff Sacks, but I found that putting ten days of food into them wasn't working. When filled with my repackaged meals, they were like a bunch of footballs crammed in my pack. I was wasting 10-13 liters (600 to 800 cu in). So it just made sense to design something that matched the internal shape of the pack. Once I figured that out, I was able to get what I put into a 55-liter pack into a 40-liter pack just by reorganizing how I laid out the food."
The clamshell-shaped backpacking Pods also allowed him to quickly and easily find the snacks and meals he needed; he no longer had to dump everything out of large food bags.
"It's really convenient to be able to just unzip the Pods and choose what I want to eat from the few dozen meals available," St. Pierre explains. "I no longer have to dig blindly through Stuff Sacks to find what I want." They basically act like the traditional lid of other packs, in which you can put anything you might need on a daily basis, from maps and headlamps to med kits and extra batteries. "I want convenient access to these things, so they now live at the top of my pack, inside the pack, in a Pod."