HMG DCF11 Cuben Stuff Sack – Small
Hyperlite Mountain Gear DCF11 Cuben Stuff Sack – Small

More info
Hyperlite Mountain Gear DCF11 Cuben Stuff Sack – Small

Ultralight, yet durable, DCF11 Stuff Sacks should be a key component of every backcountry traveler's kit because they provide redundancy to your systems. Not only do they help you organize your backpack, but because they are made with 100% waterproof Dyneema® Composite Fabrics (formerly Cuben Fiber), they can help keep your clothes, food and sleeping much drier in the stormiest weather.
Stash your toiletries, electronic devices or tent stakes in this mini sack, your stuff will stay significantly drier and more organized.
These stuff sacks are made from a slightly burlier DCF11 Dyneema® Composite Fabric and offer extra abrasion protection. Secured with a 1.4 mm Spectra draw string with mini-cord lock.



MATERIAL: 100% waterproof DCF11 Dyneema® Composite Fabric (formerly Cuben Fiber)

WEIGHT: 10 g | 0.02 lbs | 0.35 oz

VOLUME: 1,7l (103.7 cu in)

MEASUREMENTS: 8" x 10" (20,3 x 25,4 cm)

CHARACTERISTIC


100% water proof material (not submersible)

1.4 mm Spectra draw string with mini-cord lock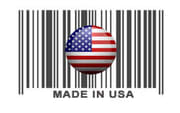 ---