HMG DCF11 Cuben Stuff Sack – Nano
Hyperlite Mountain Gear DCF11 Cuben Stuff Sack – Nano

More info
Hyperlite Mountain Gear DCF11 Cuben Stuff Sack – Nano

Ultralight, yet durable, DCF11 Stuff Sacks should be a key component of every backcountry traveler's kit because they provide redundancy to your systems. Not only do they help you organize your backpack, but because they are made with 100% waterproof Dyneema® Composite Fabrics (formerly Cuben Fiber), they can help keep your clothes, food and sleeping much drier in the stormiest weather.
This extra-small Nano DCF11 ultralight Stuff Sack is specifically designed to store small electronic devices such as cell phones or MP3 players. Made from the slightly heftier waterproof DCF11 Dyneema® Composite Fabric and a 1.4 mm Spectra draw string with mini-cord lock, this sack provides a layer of protection for your gear.


---

MATERIAL: 100% waterproof DCF11 Dyneema® Composite Fabric (formerly Cuben Fiber)

WEIGHT: 4g | 0.01 lbs | 0.14 oz

VOLUME: 0,4l (24.4 cu in)

MEASUREMENTS: 4" x 6" (10,2 x 15,2 cm)


CHARACTERISTIC


100% water proof material (not submersible)

1.4 mm Spectra draw string with mini-cord lock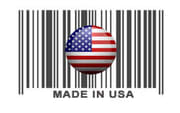 ---