HMG DCF8 Cuben Stuff Sack – Jumbo
Hyperlite Mountain Gear DCF8 Cuben Stuff Sack – Jumbo

Cheaper shipping (only 5,5€) to countries within EU.
More info
Hyperlite Mountain Gear DCF8 Cuben Stuff Sack – Jumbo
Ultralight, yet durable, featherweight DCF8 Stuff Sacks should be a key component of every backcountry traveler's kit because they provide redundancy to your systems. Not only do they help you organize your backpack, but because they are made with 100% waterproof Dyneema® Composite Fabrics (formerly Cuben Fiber), they can help keep your clothes, food and sleeping much drier in the stormiest weather.
If you're embarking on a winter mountaineering or thru-hiking adventure, consider bringing one of Jumbo DCF8 Stuff Sacks to store your winter sleeping bag, organize your gear or to use as a food bag.


---
Material: 100% waterproof DCF8 Dyneema® Composite Fabrics (formerly Cuben Fiber)
Weight: 16g
Volume: 12,3 liters (750.6 cu in)
Measurements: 35,6 x 48,3 cm (14" x 19")

Characteristic

100% water proof (not submersible)

Transparent material allows you to see what is inside each sack

1.4 mm Spectra draw string with cord lock
Hyperlite Mountain Gear's ultralight stuff sacks are very strong, nearly weightless, made of 100% waterproof Dyneema® Composite and are essential for protecting against rain and moisture. HMG's stuff sacks come in either round roll-top versions or flat draw-string versions ranging in size from nano to jumbo intended to suit any of your lightweight outdoor adventure needs.
DCF8 Stuff Sacks are transparent and great for compartmentalizing your gear in a way that allows you to see what is inside each sack while keeping your gear or food absolutely dry.
DCF11 Stuff Sacks are made from a version of Dyneema® that is 40% stronger and a bit more durable. DCF11 Stuff Sacks come only in black and are great for storing tent stakes, cooking equipment, or any of your other gear, and used with DCF8 Stuff Sacks, are a great way to color code your compartmentalized gear.



Hand crafted in Maine, USA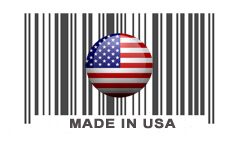 ---
What to consider when you choose stuff sacks for compartmentalizing your backcountry items? Read some useful tips from Mike St. Pierre founder of HMG.
"I always consider three key things when choosing my stuff sacks for thru hikes—Do they help me organize my pack? Do they protect my stuff? Are they lightening my load? If a stuff sack doesn't answer all these questions, I won't use it." Read more...