Darn Tough Light Hiker Micro Crew Light Cushion (1913)
Darn Tough Light Hiker Micro Crew Light Cushion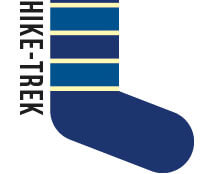 If you are interested in buying only Darn Tough socks, we will offer you cheaper shipping (only 5,5€) to countries within EU.
More info
Darn Tough Light Hiker Micro Crew Light Cushion
These Light-Cushion sock is perfect for hikers looking for "a little less" cushioning. You know who you are. With half the wool yarn weight of our cushion socks, these lightweight cushion socks deliver lightweight performance with the perfect amount of cushioning along the base of your foot, while 17.2 Micron Merino Wool delivers supreme comfort. True Seamless construction provides a smooth performance fit and assures there's no slipping, no bunching, and no blisters. Breathable and fast drying, this "all-weather" sock stays cool in the summer and warm in the winter plus it's naturally antimicrobial so it repels bacteria and odor - a great feature when you need to get any extra day (or two) out of your socks.



---
True Seamless™
Using the latest generation of Italian knitting machines, manufacturer is able to knit ultra-light yet extremely dense socks with an undetectable toe seam, here in Vermont. The result is miles and miles of blister-free bliss.
Feel the difference of feeling nothing at all!
Guaranteed for life.
Ingredients:
40% Merino Wool, 56% Nylon, 4% Lycra® Spandex

Read more about Darn Tough socks...
Made in Vermonte, USA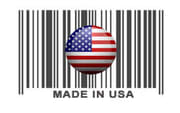 "I'd always heard good things about the Darn Tough brand – Made in the USA and with a lifetime warranty that you might not even need since they supposedly last forever. However, I never really expect socks to last quite that long, and other than that fact it was difficult to see just what else a Darn Tough sock could offer besides durability, at least on paper. But I finally gave in to the hype this spring and still skeptical of a merino wool sock, (I've been using 100% synthetic socks, favoring drying time over all else) I found a pair of their Light Hiker socks on sale, which are an interesting blend of 46% merino wool, 46% nylon, and 8% Lycra. The perfect mix? I hoped.
To get to the point, the socks are awesome, the hype is deserved, and I'll probably never hike in anything else. Where I might have a blister before, it's now just a hot spot. Where I might previously have a hot spot, my feet now feel fine. The socks are very soft against the skin wet or dry, and by comparison my old 100% synthetic socks feel abrasive. The construction is very solid, with a very tight weave, but the socks aren't too hot on warm sunny days, and still do a great job of keeping my feet warm in my sleeping bag at night or during rainy days when my trail runners end up getting soaked. (Though for winter use something warmer would be ideal) Drying time is good, but slightly behind a pure synthetic sock. However, on backpacking trips I run a 2 sock rotation – Washing one pair in the morning and hanging them on the outside of my pack to dry as I hike so I'll have clean socks that night. The process repeats daily. I've always had dry socks at the end of the day, (Unless it's raining) so I can't complain and drying time is adequate. They're also durable – Will they last forever? Probably not, but after a few hundred miles they still look mostly new after a run through the wash.
In any event, these are without a doubt my go-to socks for the trail and above all else, comfort is where these socks excel…And you can't beat the lifetime warranty. Best of all, at least in my case, they've basically eliminated blisters and my foot care kit hasn't been used since I bought these socks." Read more...


---