Westcomb Shift LT Hoody
Westcomb's lightest Polartec® NeoShell® Jacket.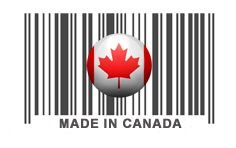 More info
Shift LT Hoody
Westcomb's lightest Polartec® NeoShell® Jacket. The Shift Hoody offers no- compromise wind and water protection, in a featherweight shell. Designed so the gram counting outdoor adventurer can maximize experience with minimal weight.
---
Characteristic:
Attached Helmet Compatible Hood

- The 2-point adjustable hood is roomy enough to wear over a helmet, yet cinches comfortably down when worn without one. Bungee cord on each side of the hood and a one in back simply adjust with one-handed ease, keeping your other hand ready for the unexpected.
Adjustable Waist System

- Easy to adjust with one hand; just pull the cinch-cord at the waist to lock out the elements. Press the one-handed release on the outside hem to loosen the jacket back up.
High Collar with Velour-lined Chin-Guard

- Provides comfort and protection from the elements for your neck and face.
1 Napoleon Pocket

- Provides easy access to crucial gear. Stash your essential items in the conveniently located chest pocket.
Velcro Cuff Closure

- Keeps snow, wind, and rain from creeping in right at the wrists.
340 NRS Polartec® NeoShell®

- Fly weight nylon ripstop with breathability and waterproof performance. NeoShell® technology works continuously without sacrificing hand, stretch and durability.
360 NP Polartec® NeoShell®

- Durable water- and windproof nylon weave with revolutionary breathability and stretch performance.
20 SPI

- 20 stitches per inch exceed industry standards by at least 2x. This higher SPI allows for a lighter, yet stronger fabric seam giving a lifetime of wear and tear while reducing weight as additional top-stitching isn't needed.
Micro Seam Taping

- Creates the thinnest waterproof boundary while creating a more pliable seam without the added weight.

Laminated Zippers, Waist and Wrist Hems

- Super durable fabric adhesive affixes these critical areas, creating waterproof, stitchless, lightweight seams with weld-like durability and ultra clean aesthetics.
YKK PU Zippers

- Provide smooth operation with watertight performance. Reduces weight by eliminating the need for storm flaps.

Articulated Sleeves -

Integrated strategic pocket areas allowing for unrestricted movement in any position.
Weight: 341g / 11.94oz
---

Polartec® NeoShell® Care Instructions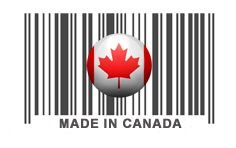 NOTICE
Westcomb's sizing fits a little big so be sure to double check yours before you order one or contact us and we will be happy to help you choose the right size. In case you have ordered size which not fits you well, you can return it to us and we will send you another size or your money will be sent back to you.
LIMITED LIFETIME WARRANTY
Westcomb guarantee all of products against manufacturing defects in materials or workmanship for the practical life of the product. Defective products will be repaired or replaced, at no charge, at Westcomb's discretion.
---
Reviews:
Review from climbskirepeat.com
"For as long as I can remember, whenever I start physical activity, my body flips a switch and out comes the sweat. Doesn't matter if I'm fat or thin. So when I read about jackets with "waterproof/breathable" membranes, I always have to chuckle a bit, because I know that I'm the kind of guy who would sweat jogging bare-chested (sorry for that mental image) on a cool day, and if I have a waterproof jacket on and I start some vigorous movement, I'm quickly going to become a sauna. So I have pretty realistic expectations for how today's hardshells perform, and I've been able to use a number of them with different membranes, designs and technology. The first thing I noticed wearing Westcomb's Shift LT Hoody was that I could feel air from outside the jacket cooling my body. This was different from what I'd experienced with other waterproof jackets, and was reminiscent enough of wearing a softshell that I wondered whether the Shift was truly waterproof." Read more...
What does OutdoorGearLab say about the Westcomb Shift LT jacket when comparing it to other top ranked hardshell jackets?
"It was the most breathable model that we tried, and the Polartec Neoshell stretch weave fabric was the stretchiest shell fabric we have seen, making it the most mobile and comfortable jacket in the review." Read more...
Review from backcountryskiingcanada.com
"While the Westcomb Shift LT hoody is a minimalist jacket it still provides waterproof / breathable weather protection and an incredible amount of stretch. This is the feature I find to be of most value. After all, the best accolade for a jacket is when you don't even notice you're wearing it. With the amount of stretch and range of motion that the Westcomb Shift LT hoody offers I'd say they should get a standing ovation."
"The last thing that makes this jacket a winner in my books is how small it packs down. The Polartec NeoShell in combination with the minimal seam tape and 20 stitches per inch allow you to crunch and fold the Shift LT Hoody any way you need to get it as small as possible in your pack. This is ideal for those of us who prefer to not lug around a 40 litre pack while ski touring. Less is truly more in this case." Read more...
Review from coldthistle.blogspot.ca
"Bottom line here? I still really like Neoshell as a shell material. In this case the lightest Neoshell fabric used sewing up the Shift LT really showed what it was made of in the wind and in really wet weather. Most importantly to me it breathes exceptionally well while still offering great protection in wind and rain." Read more...
Outside magazine, January 2013: Westcomb Shift LT Hoody
Shift jacket was awarded by Polartec® APEX Awards: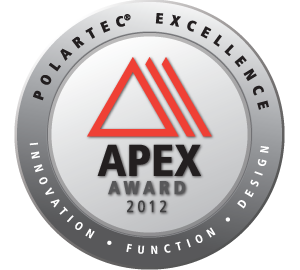 Backpacker's Editors' Choice Awards: