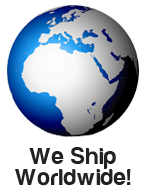 ---
Europe Zones
Country
Slovak
post
EU courier
GLS/DPD/DHL
Lower shipping cost*
1€ - 299€
300€ - 500€
501€ -
Czech republic

-

3.60

€

0€ /




free shipping

0€ /




free shipping

Hungary, Austria, Romania, Poland, Germany

5,50€

7,50€

0€ /




free shipping

0€ /
free shipping
Bulgaria, Belgium, Croatia, Netherland, Luxembourg, Denmark, Estonia, Lithuania, Latvia, Slovenia

5,50€

8,80€

0€ /




free shipping

0€ /




free shipping

Greece, Spain, Portugal, Sweden, Finland, France, United Kingdom, Ireland, Italy
5,50€

9.50€

0€ /




free shipping

0€ /




free shipping

Turkey, Island, Norway, Bosnia & Herzegovinia, Belarus, Montenegro, Serbia, Switzerland, Ukraine
25

€

-
-
*LOWER SHIPPING COSTS FOR LIGHTWEIGHT PRODUCTS

For certain products (which weighs less than 500g) we are offering less shipping costs 5,50€ to countries within EU. This for example applies for some products from manufacturer Darn Tough, Evernew, Toaks, Snowclaw, HMG stuff sacks..Lower shipping costs will be automatically offered in the checkout process.
---
Out of Europe
| | |
| --- | --- |
| Zone 1 | Australia, Canada, China, Hong Kong, Japan, Israel, India, New Zealand, Russia, South Korea, Taiwan and etc. |
| | | |
| --- | --- | --- |
| | Slovak post | Delivery time |
| Zone 1 | 49 € | 7-12 days |
NOTE: Customers from countries out of EU will not pay Slovak VAT (20%).
We have implemented geolocation on our web page, so you should be able to see prices without VAT.
But however if you put products to your shopping cart and select the appropriate country, you will be able to see prices without VAT.
If you need additional assistance or have any questions we will be happy to assist you.
However your country may charge a VAT equivalent and/or import duty
---
Public holiday/National holiday in Slovakia 2017

http://www.officeholidays.com/countries/slovakia/



---
We can dispatch and deliver orders using courier service or using Slovak post service abroad.

During the checkout process, you'll have the opportunity to choose the shipping method that best meets your needs. The shipping rate and delivery time will vary based on the method you choose.
Options at the checkout are for:
Courier service (GLS)

Slovak post services

Shipping to Europe

We can dispatch parcel to all Europe countries. An assumed transit time of a parcel depends on a respective country of destination; for a more expedite transit time, we can dispatch it as "1st Class". Delivery time using "1st Class" usually take 3-7 business days.
If you want to pay less expensive postage, please mail us to

and we can find out what are the options for less expensive postage to your country.
Because we are selling lightweight products in many cases there is a possibility to send items as a letter not as a parcel and therefore postage is even cheaper as it is shown in table below. However, we will try to accommodate the individual desires of our customers when possible.
Shipping to countries outside of Europe

We ship to all countries outside of the EU on a DDU basis (Delivery Duty Unpaid). This means the recipient will be liable for any local sales taxes or import duties which may be charged on the purchase. We will seek confirmation from you in all cases prior to dispatching a DDU shipment to make sure you are aware of the DDU policy. Occasionally goods may be subject to delays, due to customs or weather. The customer is also responsible for providing any information required by customs to ensure the goods are cleared.
We are not responsible for the actions of local customs. The recipient is responsible for paying the duty.
Please send an email to

if you have any questions relating to shipping to your country.
We are able to sell our products to customers from outside of the European Union without value added tax. Please contact us before you order, if you want to buy our products without 20% Slovak VAT.
Do I pay customs or import charges?
Any customs or import duties are charged once the parcel reaches its destination country. These charges must be paid by the recipient of the parcel. We have no control over these charges and can't let you know how much they'll be. Policies vary from country to country so it would be a good idea to check your local customs for more info.
How can I track my order?
Orders send through Slovak post services can be tracked with a posting number here
http://tandt.posta.sk/en but you have to ask for it.
What happens if I don't receive my order?
If your order hasn't arrived please contact us by telephone on +421(0)948148606 or on email:

We look after our customers and will take action to find missing parcels, or if we can't do this we will replace the items.
We appreciate all customer feedback and suggestions on how to improve our service. For contact with us you can use email:

or phone numbers listed under contacts.
Prices
All prices include VAT but exclude delivery costs, which will be added to the total amount due. All prices are subject to change without prior notice.

Payment Methods
We accept payment via Global payment (GPwebpay), Sofort, Paypal or Transferwise
By submitting an order to us through our site, you represent and warrant that the payment details provided on your order are valid and correct, and that when your order is accepted and processed by us, payment will be made in full.

Returns Policy
You may cancel a Contract at any time within 30 days, beginning on the day after you received the products. You must return the product(s) to us immediately at your own cost.
Item's must be returned unused, in its original condition with all tags and supporting information (such as packing notes). You must take reasonable care to ensure that we receive the product(s) and that they are not damaged in transit.
This does not affect your statutory rights in respect of defective products.
If you are interested in delivery to country which is not specified in the list below, please don't hesitate to contact us by email