HMG Dyneema® 2400 Ice Pack
HMG Dyneema® 2400 Ice Pack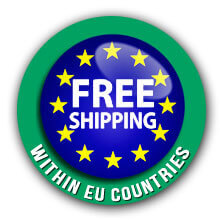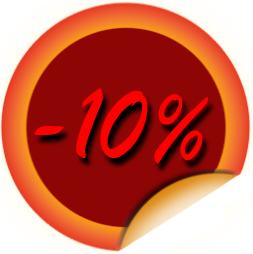 More info
HMG Dyneema® 2400 Ice Pack


Hyperlite Mountain Gear had hardcore alpinists in mind when he expanded their alpine backpack line to include a fully woven Dyneema®/Cuben Fiber hybrid version. Streamlined, minimalist and practically indestructible, this ultralight backpack is perfect for light and hard, fast alpine ascents—a 4000-foot new ice and mixed route in the Karakoram or a Teton's Grand Traverse-style link up. Given a four-star review in Rock & Ice magazine's 2013 Photo Annual issue, this pack offers exactly what you need and nothing more (i.e. no frills, gizmos or fancy "extras").
The Dyneema® 2400 Ice Pack is made with fully woven Dyneema, the strongest material which HMG offer. This is most durable and abrasion resistant material.
Use this backpack with HMG stuff sacks for a nearly perfect waterproof kit.
---
WEIGHT: 966g, 2.13 lbs, 34.1 oz

VOLUME: 40 liters, 2400 cu. in.


LOAD CAPACITY: 20 – 40 lbs

MATERIALS


Pack: Woven Dyneema®/Cuben Fiber Hybrid
Crampon Patch: Spectra Hardline
CHARACTERISTIC


External crampon and ice axe attachment system
Four external daisy chains
Removable, contoured aluminum stays
Spectra Hardline shoulder straps with 3/8" closed cell foam and spacer mesh
Compression System consists of:



Roll-Top closure system with side compression straps for vertical compression
Four side compression straps for horizontal compression
Top Y-strap compression -- Designed to secure gear
Spectra Hardline hip belt with 1/8" closed cell rigid foam, 3/8" closed cell foam and spacer mesh
Hip belt optional with gear loops or zippered pockets with #5 YKK zipper
Adjustable sternum strap with self-tensioning elastic
Hydro port and hang loop for hydration bladder
Proprietary seam sealing on all side seams and behind all sewn-on pack features
DIMENSION

Top Circumference: 95.3cm, 37.5"
Bottom Circumference: 85.1cm, 33.5"
Height (fully unrolled): 72.6cm, 30"
Back Width: 26.7cm, 10.5"
Hand crafted in Maine, USA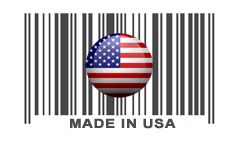 "Before you scoff at the price, just know that this pack is a unicorn," one tester said after three months of bushwhacking, ice cragging, snow tunneling, and alpine climbing with this 40-liter pack. "It combines every feature I've ever loved from other packs into one beautiful, perfect rucksack." Read more in review here.


More detailed review read on trailspace.com


---
Hyperlite Mountain Gear manufactures a line of ultralight backpacks designed for everything from a quick day trip to an extended expedition. HMG backpacks are made of 100% waterproof Cuben Fiber materials with tape stitch lines. When used with ultralight stuff sacks, their gear provides a rainproof system for your excursion. Combined with ultralight shelter systems, you will feel like you can fly. Cushioned shoulder straps and hip belts, padded lumbar support and shaped aluminum stays, provide a super-comfortable fit. HMG lightweight Cuben Fiber packs have been specifically designed for backpacking, mountain climbing, and ice climbing, but are suitable for cycling, pack rafting, day hiking or just getting around town.