Peak Design Slide camera strap
Peak Design Slide camera strap -
t
he most versatile pro camera strap in the world.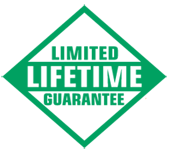 More info
Peak Design Slide camera strap - the most versatile pro camera strap in the world. Anchor Link quick-connectors let you wear Slide as a sling, neck or shoulder strap. Seatbelt-style webbing with internal padding has smooth and grippy sides, letting it glide over any clothing or stay put exactly where you want it: back, hip or front.



---
What is in the box
Slide

Hex Key

Standard Arca Plate

4 Dyneema Anchors

Microfiber Pouch
DEVICE COMPATIBILITY
Works with any camera

. Sturdy and padded for use with full frame DSLRs with large lenses, but low-profile enough for smaller mirrorless cameras. Attaches to any camera's strap loops or tripod socket using included ARCA-compatible tripod plate.
3 STRAPS IN 1
Sling strap

. Connect Slide to Anchors on the strap lug and tripod socket and wear it as a quick-cinching sling strap that glides over your clothing.

Neck strap

. The classic configuration. Attach Slide to both strap lugs and you've got a clean, classic-looking neck strap.

Shoulder strap.

In a hurry? Flip the strap over and you've got a silicon grip that lets you quickly hang your camera over your shoulder.
VERSATILE
Quick-connecting.

Attach and detach with one hand using our patent-pending Anchor Link™ connection system.

Quick-adjusting.

Quickly adjustable with 2 durable aluminum quick-adjust handles.

Grip or no grip.

Smooth on one side and grippy on the other, and instantly reversible depending on your preference.

Use with Capture®.

Works stand-alone or with any Capture® Camera Clip

STURDY AND COMFY
Ridiculously comfortable.

Internally-padded webbing is low-profile, yet comfortable even with the heaviest of pro cameras.

Super Strong.

Strong enough to hold any pro camera/lenses/accessory combination.

Dyneema® anchors.

Newly upgraded Dyneema-corded Anchors can each hold well over 90kg (200lbs.) and feature best-in-class abrasion resistance.
Code: SL-1
Number of Anchors: 4
Included Plate: Standard Plate: die-cast, powder coated aluminum. Arca compatible.
Weight: 171g (281g as packed)
Max Length: 145 cm (57")
Min Length: 99 cm (39")
Width: 45 mm (1.8")
Strength rating: Dyneema®-corded Anchors can withstand over 90 kg (200 lbs), making Slide safe for use with the largest of professional cameras


---
You want colors? You got 'em. Heck, you chose them. Slide™ Summit Edition pays homage to the beautiful landscape of manufacturer native California with two bold new styles of their flagship camera strap, Slide.
Choose from the following styles, which were chosen by Peak Design customers and Kickstarter backers:
Tallac:

navy strap with tan leather. Inspired by Mount Tallac in South Lake Tahoe, this color palette mixes a classic navy strap with silver anodized hardware and caramel tan leather accents.
Lassen:

red strap with tan leather. Liquid hot magma. Lassen Peak is one of two volcanoes that erupted in the continental US in the 20th century – the other is Mount St. Helens. Lassen features a red strap, silver anodized hardware and caramel tan leather accents.
Both of these straps feature the same features and specs as classic black Slide strap.

---

Whatch video about Slide camera strap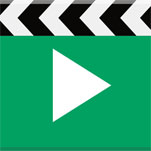 ---