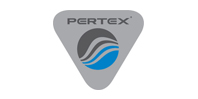 Pertex Quantum is the lightest fabric from manufacturer of Pertex. It is a true featherweight at around 30g/m². The finest yarns with the maximum thread count are used to produce Pertex Quantum.Manufacturer believes that less weight shouldn't mean 'please be careful'. Pertex Quantum stands its ground and shows the best strength to weight ratio. Read more…
---

Pertex Quantum GL is the most advanced fabric we've ever made and is a natural evolution of our award winning Pertex Quantum fabric. Precisely woven using incredibly fine 10 denier or less yarns, these nanolight at less than 25 g/m2. Read more..
---

Pertex Equilibrium is lightweight and soft – allowing full freedom of movement and yet is strong and robust, making it suitable for rigorous use. It has a comparable low weight and packing volume. Read more...
---

Pertex Endurance technology incorporates an ultra-thin air permeable coating that is both highly breathable, water and wind resistant. It is an ideal material when you require a higher resistance to condensing moisture without losing the smooth discharge of water vapor from the body to the outside. Read more...
---

eVent DVL membrane is lightweight, high breathable, waterproof and windproof. eVent fabrics get their unique properties from a proprietary and patented waterproof membrane ePTFE. Its unique composition allows millions of tiny pores to breathe at their full potential. Sweat vents directly to the outside of the fabric in one easy step. We call this Direct VentingTM Technology. Its genius is hidden in its simplicity. Read more…
---

Is the first fabric to combine the superior breathability, ventilation, and stretch of a soft shell with the waterproof performance of a hard shell, delivering the best of both worlds. Combining protection from wet weather and unprecedented breathability through dynamic air exchange, Polartec® Neo Shell® dramatically improves the environment inside the garment. Read more…
---

Is highly efficient insulation fabric, based on the Polartec Thermal Pro High Loft technology platform. This technology is uniquely suited to create warmth without weight, and exceptional breathability, compressibility and dry times via high loft fibers in a low density knit. Read more...
---

Polartec® Power Stretch® Pro™ fabrics feature body-hugging 4-way stretch and are very breathable. They keep you dry when you sweat and provide warmth without weight. These fabrics feature a proprietary construction with two unique surfaces. Read more...
---

Polartec® Wind Pro® fabrics are extremely breathable yet provide 4 times more wind resistance than traditional fleece. This is the new "super fleece" that spans an incredibly wide range of conditions, performs as both outerwear and insulation and offers exceptional durability. Read more...
---

Primaloft® ONE is the highest performing insulation on the market for warmth, water resistance, softness and compressibility. Primaloft® ONE is an ultra-fine microfiber insulation that is as warm, soft and lightweight, and is warmer wet or dry than all other insulations. Read more...
---

Gelanots®
Is new, high-tech, waterproof breathable fabric. It breathes via a molecular transfer of moisture through a non microporous hydrophilic membrane. Is very light and has an extremely soft handle for a laminated three layer (mesh backed) fabric. The outer surface of the fabric has a durable, water repellent finish to enhance breathability, repel stains, and prevent the outer surface of the fabric waterlogging. Read more...
---

This extreme protective fabric was originally developed for motorcycle racing. High-tensile aramide fibres, such as Kevlar®, ensure high durability as well as temperature stability in combination with a high level of clothing comfort. Read more...
---

Schoeller® Dynamic are comfortable allround functional fabrics. Characterized by durability, freedom of movement and a high level of clothing comfort, makes schoeller®-dynamic the preferred fabric for technical apparel. Using of various additional finishes optimize the fabric for the respective areas of use. Read more...
---

Nanotech-based finishing technology allows dirt and water to simply run off the surface of the textiles. This mimics the natural self-cleaning effect of certain plants whose leaves always remain clean, because dirt simply cannot adhere to the finely structured surface. Read more...
---

High-performance, non-woven, rip-stop, composite laminate developed in the 1990s by a nuclear weapons physicist and an aerospace composite engineer. It is ideal for certain applications in lightweight and ultralight outdoor gear due to its unmatched strength-to-weight ratio. Read more...