Peak Design Capture Pro Camera Clip
Capture® PRO Camera Clip - is pro-quality camera carrying clip.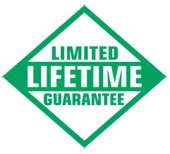 More info
Capture® PRO Camera Clip - is pro-quality camera carrying clip. Rigidly carry any camera on any backpack strap, belt or bag. All-aluminum, extra-durable construction. Compatible with multiple tripod types, and can be used as a tripod head itself. Quick-release locking action lets you access your camera with the click of a button.



---
What is in the box
PROplate (Arca & most RC2)

CapturePRO Clip

Hex Wrench

Microfiber Pouch

Characteristic

WORKS WITH ANY CAMERA

Full-frame DSLR, Crop - sensor DSLR, compact mirrorless or point-and-shoot—CapturePRO let's you securely carry any camera/lens/accessory combination out there.

WORKS WITH YOUR OTHER GEAR
Works with arca-type tripods
Take your camera out of CapturePRO and put it directly into your ARCA-type tripod with the included PROplate quick-release plate.
Works with Most Manfrotto RC-2 tripods
Install a set of adapters into the PROplate (adapters and plate included) and your camera will fit into both ARCA and most Manfrotto RC-2 tripods. For a complete list of compatible models, go here.
Converts to a tripod clamp
CapturePRO has a solid aluminum backplate with a female screw thread, allowing you to screw the unit atop your tripod plate or 3/8" head mount and used as a quick-release clamp.
Works with all Peak Design straps
The included PROplate has 4 loops for attaching Peak Design Anchor attachments, so you can quickly attach any of our straps.

UNMATCHED ACCESS, UNMATCHED SECURITY
Attaches to any strap or belt
Works with straps up to 3 inches (7.6 cm) wide and 0.5 inches (1.3 cm) thick. Attach the clip anywhere on your belt, backpack strap, backpack waist strap, messenger bag strap and more. Your camera will always be in reach.
Holds your camera rigidly
Unlike other camera carrying solutions, CapturePRO holds your camera completely rigidly, making it ideal for more intense activities like hiking, biking, skiing, snowboarding and climbing.
Change lenses with ease
Your camera locks into Capture in multiple directions, allowing fast lens changing. Want an even faster lens-changing experience? Add on Lens Kit.

STRONG AND SAFE
Strong enough for any activity
Quick-release lock withstands over 90kg (200 lbs.) of force, making CapturePRO strong enough for even the heaviest of professional cameras and lenses.
All aluminum construction
CapturePro boasts a professional quality weatherproof all-aluminum build for especially rugged environments.
Button Safety lock
Twist the quick-release button 90 degrees and you can lock it, preventing accidental release.
Plate lock
Rigidly secures the quick-release plate in the clip for stabilization while taking POV video.

Weight CapturePRO: 110g
Weight PROplate: 30g
Clip Dimension: 10.4 cm (4.1 i) x 5.2 cm (2.05 in) x 2.8 cm (1.1 in)
Warranty: Lifetime


---
According to Hendrik Morkel from hikinginfinland.com is Peak Design Capture PRO Camera Clip his top #1 Gear of the Year 2015. He is writting on his blog:


"I own a Peak Design Capture PRO Camera Clip since over two years and it has been on every trip I have been on in that time, from day packrafting in the Kvarken Archipelago over mountaineering in Chamonix to backpacking in Bosnia and Herzegovina - the Capture PRO has seen it all. When I pack my backpack for a trip, attaching the camera clip to my left shoulder strap is always the first thing I do, and it does not matter if that's a big or a small backpack. Plus, the clip fits on any shoulder strap and allows me to have my camera always at the ready."


Read his detailed review of Peak Design Capture PRO Camera Clip here.


---
---