WHITE BOX Alcohol Stove - NEXT GENERATION
WHITE BOX Alcohol Stove - NEXT GENERATION - is lightweight alcohol backpacking stove made from 100% recycled material
More info
WHITE BOX Alcohol Stove - NEXT GENERATION - is lightweight and strong alcohol stove made from 100% recycled material that will last longer than traditional pepsi can stoves. Called a "GREEN" stove. This updated design will hold more alcohol and burn up to 20 minutes but you'll only need 4-5 minutes to boil 2 cups of water.
The White Box Alcohol StoveTM was designed by Bill Ballowe in 2006. Bill was the first stove maker to design and manufacturer an open top stove using aluminum drink bottles and all other bottle can stoves on the market are copies of the White Box Alcohol Stove.
This stove has been used on thru hikes on the CDT, AT, PNWT, John Muir, Bob Marshall Wilderness, PCT and most major trails around the world.
These aluminum bottle stoves are made from heavy duty bottles that have been used and thrown away. These bottles have been salvaged from destruction at landfills and recycling centers. Only this stove maker, that we know of, takes the time and expense to remove the painted labels from the salvaged aluminum bottles. That means you don't have to breathe burning paint fumes that are potentially unhealthy for you and fewer toxic gases are released into the environment.

The "NEXT GENERATION" stove model will hold up to 75ml (2.5 ounces) of fuel and boil up to 8 cups of water on one fill of fuel. It has a total burn time of up to 20+minutes. It was designed to be used by 2 or 3 people on extended trips, day hikes and weekend jaunts. Updated to have 25 burner holes up from 20 has reduced the width of the flames slightly. The "Next Generation" model is designed to be used with pots that have a 12 cm (5 inch) diameter or wider. This stove is tough, light and small.


---
WEIGHT: approx. 28g (1 ounce)


CHARACTERISTIC

Ultralight and strong

Very durable

Uses denatured alcohol or methyl alcohol (HEET in yellow bottle)

Needs no pot stand as the pot sits right on top of the stove

This stove is very efficient and will boil up to 8 cups of water in approx. 20 min on one fill of fuel 75ml

Handmade

MEASUREMENTS
Approximately 5,7 cm (2.25 inch) high and 5,7 cm (2.25 inch) wide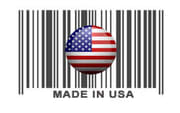 Watch this video to see how this stove works.
---