Klymit Inertia X Frame
Klymit Inertia X Frame - the widely acclaimed Inertia X Frame features loft pockets and a minimalist body map design that increases comfort while being the lightest full-length pad on the market.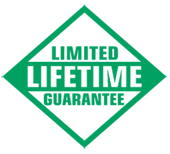 More info
lymit Inertia X Frame - the multiple award winning Klymit Inertia X-Frame is the world's lightest, most compact, and most advanced full length camping pad available. Designed with body mapping research,it gives you support and comfort in all the key pressure zones, while eliminating unnecessary material to reduce weight and pack size. Ideal for 3 season use, the Inertia X Frame rolls up to the size of a Coke can, and takes only a few breaths to inflate.However, it still offers the adjustable comfort through the use of a dry air pump, which allows you to reach higher pressures than ordinary mouth-inflatable pads. Built with ripstop 30d top and coated 75d bottom, the Inertia X Frame is also one of the toughest pads on the market.

The cut-out regions of the pad not only reduce the pad's bulk and weight, but are the basis for the patent pending Loft Pocket Technology. Whether you place your pad underneath or inside of your sleeping bag, Loft Pockets allow the insulation on the bottom of sleeping bags to maintain loft and warmth beneath your body, where it would normally be compacted and useless. Loft Pockets also promote breathability. Simply put, you can always sleep in any condition to which the sleeping bag is rated on any of our camping pads with Loft Pocket Technology.


---
Weight: 258 g / 9.1 oz
Material: 30D Polyester Top / 75D Polyester Bottom
Characteristic:


Type: Inflatable Sleeping Pad

R-Value: Loft Pockets

Inflation: 3-5 Breaths

Includes: Dry Air Pump, Stuff Sack, Patch Kit

Warranty: Limited Lifetime
Measurements:


Dimensions: 182.8 cm x 45.7.cm x 3.81 cm / 72" x 18" x 1.5"

Packed Size: 7.62 cm x 15.2 cm / 3" x 6"
Read reviews of Inertia X Frame on manufacturer website. Click here.
---
Klimit's unique Loft Pocket Technology allows your sleeping bag to loft down into open spaces in your pad, turning cold spots into warm spots by creating convective heat traps. This advancement allows for breathability in a sleeping pan, an industry first. Although counter intuitive, Loft Pockets improve warmth and comfort. Read more...
Klymit sleeping pads are revolutionary in that they mirror the human anatomy. They provide a sleeping surface designed specifically to offer more comfort and a better night's sleep whether you sleep on your back, your side, or your stomach. Read more...
Custom Pressurization
Using the Klymit Dry Air Pump, the Inertia X-Lite allows the user to customize the pad's feel with a few quick squeezes. Dial in your personal pressure preferences to as soft or as firm as you want it to be for an astoundingly comfortable night's sllep.