Crux X1 Raid
Crux X1 Raid - ultralight single skin tent for two people.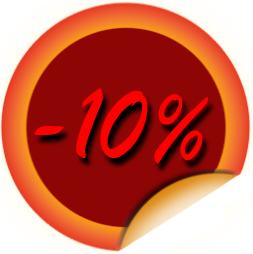 More info
Crux X1 Raid - is a simple 2-pole, Bibler-style bivouac tent. But if its design is conventional, its X-tex fabric is revolutionary. The Crux X1 range are all light single skin tents that unlike other single skinned tents you can use them in all weathers at all altitudes because of the use of revolutionary X-tex fabric!
When climatic conditions lead to condensation on the inner wall, the X-tex fabric not only absorbs the moisture (preventing dripping) but stays dry to the touch and continues to breathe, as it does not rely on water molecules staying in the vapour state to pass through it.
This ultralight tent weights only 1,48 g and is spacious enough for two people and their gear as well. The asymmetric shape, which came out top in wind tests, offers large front entrance – much more useful for access and cooking and a smaller "tail-end" which is lower, stronger and more aerodynamic and is ideal for storage.
The flysheet of the X1 Raid is made of a carbon coated fabric which drives moisture through to the outside and is highly breathable.


---
Characteristic:


Capacity: 2 people

Weight: 1.48 kg (complete)

Flysheet:
Waterproof and breathable X-tex

120 g/m2, 50 denier, polyester ripstop
10000 mm hydrostatic head PU/activated carbon
70 g/m2 taffeta 40 denier, ripstop nylon
10000 mm hydrostatic head TPU coating
Poles: 2 x 8.64 mm Yunan Ultralite

Guylines: 4 x 2 way attachment 2.00 mm Dyneema with mini-Linelok adjusters

Pegs: 8 x 7001-T6 square-section alloy pegs, 12 g each.

Dimensions: 45 x 12 cm

Central roof vent

Mesh panel in door

Tie-off loop in roof
Watch video