HMG Echo Tarp II
Hyperlite Mountain Gear Echo Tarp II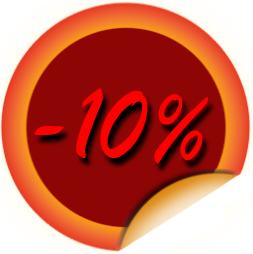 More info
Hyperlite Mountain Gear Echo Tarp II - model with old HMG logo
Adventuring with a partner? Or just need more space?
The Echo II Tarp is a larger, two-person version of the Echo I Tarp. If your skill and comfort level have evolved beyond the need to be inside of a tent to sleep comfortably in the wilderness, then the Echo II might be perfect for you. At 0.44 lbs (7.1 oz), this ultralight shelter is highly durable and provides almost 70 square feet of protective coverage. Like the Echo I, the Echo II Tarp provides the ultimate in shelter versatility, it can be pitched at varying heights and angles using hiking or tent poles or even tied out to trees.
Complete with a tight catenary cut sealed ridgeline, double reinforced tie-outs and the necessary hardware for component attachment, the Echo II Tarp is perfect for skilled outdoor adventurers accustomed to sleeping directly on the ground with or without a bivouac. This ultralight tarp is also an excellent alternative for the solo adventurer who appreciates a more spacious camp. Set-up time is approximately two to five minutes depending on surroundings. Poles sold separately.
Characteristic:
Made from ultralight Cuben CF8

Catenary curve ridgeline with taped, bonded and sealed felled seam

Fully bonded radial double reinforced tie-outs

Fully bonded double reinforced ridgeline tie-outs

Three interior ridgeline D-rings

D-rings on all tie-outs for accessory attachment

Metal O-ring ridgeline tie-out for attachment to trekking or tent poles

Military grade snaps on front corner tie-outs for attachment additional expansion options offered by ultralight shelter systems by HMG

Custom-made ultralight Spectra guy lines with line-locks

Most technically advanced professional tarp available
Dimensions:
length: 8'6" (259 cm)

front width: 8'6" (259 cm)


rear width: 6'6"(198 cm)
Weight: 200g, 0.44 lbs (7.1 oz)
Area: 6,3 m², 68 sq. ft.
Hand crafted in Maine, USA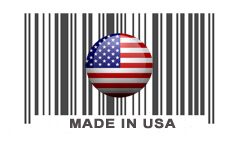 What are the differences between Flat Tarps and Shaped Tarps?
Review from backpackinglight.com
"This HMG Echo Modular Shelter System really makes a lot of sense because it has five useful combinations. And it's very lightweight, equivalent to the weight of many lightweight single-wall solo tents.
It's important to note that the Echo shelters are intended for the experienced ultralight backpacker. These shelters do not have the convenience features that most lightweight backpackers prefer, like a dedicated pole set, two doors with vestibules, storage pockets, and extra interior space. They will be best liked by the minimalist backpacker, one who wants things simplest and lightest.
Overall, the Echo modular shelter system is one of the nicest shelters I have tested. Its choice of materials balances lightweight and durability, it's well designed and constructed, the components are designed to work together, it's wonderfully versatile, it's very storm worthy, and it will last a long time." Read more...