Westcomb Focus LT Hoody
Westcomb Focus LT Hoody - waterproof, high breathable, lightweight jacket.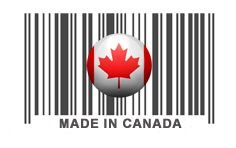 More info
Westcomb Focus LT Hoody is a ultralight jacket made of eVent DVL fabric that makes no compromises on performance. With the Focus, you don't have to choose between performance and weight. Focus jacket is produced entirely from eVent DVL. It is a 100% waterproof and air breathable shell material and the only one of its kind on the market. You can hardly find somewhere more breathable jacket at such a weight.
Material:

eVent DVL (Direct Venting Lite) (ePTFE)

100% waterproof and air permeable
Water resistant: up to a 30,000 milliliters water column
MVTR (Moisture Vapor Transfer Rate): 21,000
---
Charakteristic:

Fixed Storm Hood - The 3-point adjustable hood is roomy enough to wear over a helmet, yet cinches comfortably down when worn without one. Bungee cord on each side of the hood and a third in back simply adjust with one-handed ease, keeping your other hand ready for the unexpected.
1 Napoleon pocket

Velcro cuff tabs - Keeps snow, wind, and rain from creeping in right at the wrists.

YKK Aquazip centre zipper
20 SPI - 20 stitches per inch exceed industry standards by at least 2x. This higher SPI allows for a lighter, yet stronger fabric seam giving a lifetime of wear and tear while reducing weight as additional topstitching isn't needed.
10mm Micro DREAM seam tape
Weight:

255g, 8,93 ounces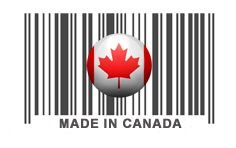 ---
NOTICE
Westcomb's sizing fits a little big so be sure to double check yours before you order one or contact us and we will be happy to help you choose the right size. In case you have ordered size which not fits you well, you can return it to us and we will send you another size or your money will be sent back to you.
LIMITED LIFETIME WARRANTY
Westcomb guarantee all of products against manufacturing defects in materials or workmanship for the practical life of the product. Defective products will be repaired or replaced, at no charge, at Westcomb's discretion.
---
"My test was simple. I did a 45 minute heavy aerobic hike in 40 degree temps with just a baselayer under the Focus, zipped up tight. I'll testify that yes, this stuff really does breathe like crazy. I sweated up a bit simply due to less natural airflow around my torso, but was amazed at the total lack of the proverbial "jungle air" feeling you get from heating up in a typical hardshell." Read more...
"I was a little chilly at the start but over time, I warmed up and never felt too warm. The jacket did great at keeping my upper body dry. Also, I noticed the DWR had not been affected where it had come in contact with my shoulder straps and waistbelt during the Nogal Peak hike. The water was still beading just fine. Also, I didn't have any issues with water leaking into the zippered chest pocket due to the zipper not having a garage. The Focus offers excellent features and weather protection to the wearer, all in a scant, 9.7 ounce package. I couldn't think of any reason not to carry this along in your pack, even in the dead of summer." Read more...
"Because of its minimal construction, the Focus is lacking on some of the details we've become accustomed to. Pockets? Just one Napoleon. Adjustable waist? Non-existent. However, after a few days of schlepping through the Wasatch Range, we found out that we weren't just getting by without those features and we were entirely happy to trade them for minimalism. The Focus fits well under a heavy pack loaded with gear, and comfortably over a climbing harness. Its ultra-light build (8.9 ounces in Medium) allowed us to pack it everywhere we went. Our conclusion? For a long, lightweight expedition, Westcomb's Hoody will keep you warm, dry and smiling long after the weather tries to boot you off the mountain." Read more...
Review from elevationoutdoors.com
"On cool and cold mornings, I gotta say, the eVent (and NeoShell) garments were noticeably less "warm" in the sense they let a bit of the outside air in…meaning you get a sense of the wind. In both cases I deliberately underdressed, hoping to sense some of the air moving through the garment. Bingo—it works. Now, when you dress appropriately with a wicking base layer and/or a mid-layer if it's chilly enough, you no longer sense the "cold" from the outside, but you do get the breathability.
I loved the NeoShell in a previous test and the eVent DVL is on par in terms of breathability. Both of these textiles also breathe better the more you're moving through the landscape—the faster you're moving (think cycling, skiing), the more air moves through the shell, and the better breathability you're getting. It's noticeable in the Focus LT Hoody, and it gets more noticeable the faster you're going…awesome."

"It's made with eVent's new DVL (Direct Venting Light) fabric, which is 100 percent waterproof up to a 30,000 ml water column - the highest standard of waterproofness in the industry, Westcomb says. Plus, it's air permeable, meaning vapor actually moves through the material (like Gore-Tex) rather than wicking moisture from the inside to the outside (like many proprietary waterproof-breathable jackets). DVL, according to eVent, also has a higher Moisture Vapor Transfer Rate - the technical term for breathability - than traditional, three-layer eVent, which other Backpacker Magazine gear testers and I have consistently found to be more breathable than Gore-Tex. When I hiked in the Focus LT wearing a pack, typically in inclement conditions, the jacket proved very breathable, not building up moisture inside." Read more...
"While eVent DVL maintains a high level of breathability, it also takes care of rain as well as the best ultralight shells on the market. This caliber of shell is not made to endure an all-day downpour, but on/off extreme weather or light rain/snow just beads right up and falls off as expected. I ran for 30 min in a constant rain and found the shell to be impermeable — not a drop. The hood does a fantastic job of keeping water from entering at the top and the rest of the jacket works perfectly to keep out the elements."
"Because the zipper pulls are so well designed, they deserve their own paragraph. Note to Westcomb: use this pulls on every jacket you make. Note to other manufacturers: You should pay westcomb to license these pulls. Yes, they are that good." Read more...