Lightwave Firelight 450
The Firelight 450 is a high quality, lightweight down sleeping bag that is ideal for use in temperatures down to just below 0°C.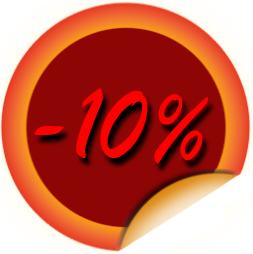 More info
The Firelight 450 is a high quality, lightweight down sleeping bag that is ideal for use in temperatures down to just below 0°C.
Manufactured wholly in Poland, the Firelight 450 is filled with the famed Polish white Goose down that is 100% ethically recovered. The down has a fill-power of 900 cubic inches as measured by the EU norm (and is equivalent to 970 cubic inches using the US standard).
The Firelight 450 has a full length zip that lies on the top of the bag. The zip is protected by a single baffle. There is a neck collar that can be adjusted to close completely around the neck to provide a complete seal.
The Firelight 450 comes in three sizes and is supplied with a compact stuff sack and a large storage bag.


---
SPECIFICATION

Weight:

Weight: 760g

Fill Weight: 450g

Weight of stuff sack: 25g

Weight of storage bag: 75g
Pack Size: 7.60 litres (30 x 18 cm Ø)
Temperature ratings:
EN13537 Temperature Ratings
Comfort limit: 0°C

Lower limit: -5°C
The Firelight 450 is an excellent all-round bag. It has enough down fill to be useful for lightweight summer alpine climbing or mountain trekking at altitudes of up to 4000 metres. It is also sufficiently warm for use in spring/autumn, and possibly winter, camping at lower altitudes. We believe this bag to be the most versatile of the range


In 2005 the European Standard EN 13537 became the official standard for the labelling of sleeping bags in the European Community. The standard is not mandatory.
Although there are four different measurements, the two most useful (and in our experience reasonably accurate) ones are:
EN13537 Comfort rating: Temperature at which a standard adult female can have a comfortable night's sleep.
EN13537 Lower limit: The lowest temperature at which a standard adult male is deemed able to have a comfortable night's sleep..
Fill
The most important part of a sleeping bag specification as the combination of fill weight and fill power (FP) is what provides the sleeping bag's ability to insulate.
450 g of 900 FP down will fill the same volume as 505 g of 800 FP down or 575 g of 700 FP down.
Construction
Baffles: Box wall throughout


Hood: Adjustable cowl

Neck: Simple adjustable baffle

Zip: Full length #5 YKK

Zip baffle: Single
The construction describes how the down is held in place (otherwise all the down would fall to the bottom) and what features are incorporated to maximise heat retention or, conversely, regulate your temperature. A bag as light as the Firelight 450 does not need to have sophisticated features as there simply isn't enough down for it to be expected to perform in very cold temperatures (although it is certainly better than having nothing).

Fabrics:
29 g/m² 15 denier nylon (Pertex Quantum)

Lightweight fabrics allow the down to loft and reduce the weight of the bag. Although there are lighter-weight versions of the Pertex Quantum fabric we are using, they offer a negligible saving in overall weight and, having a lower tear strength, are easier to damage.


The Firelight 450 is available in three sizes. All come with a left zip only.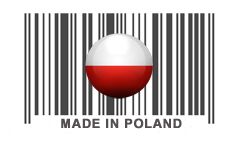 Size chart
Height
Fill weight
Total weight
Zip length
Internal width
Internal length
Short

< 165 cm

< 5'7"

460 g

15 oz

730 g

25.6 oz

135 cm

53 in

80 cm

32 in

175 cm

69 in

Medium

165 - 180 cm

5'7" - 5'11"

450 g

15.6 oz

760 g

26.7 oz

150 cm

59 in

80 cm

32 in

190 cm

75 in

Long

180 - 200 cm

5'11" - 6'6"

500 g

17.4 oz

810 g

28.2 oz

175 cm

69 in

80 cm

32 in

215 cm

84 in