Klymit Cush Pillow/Seat
Klymit Cush Pillow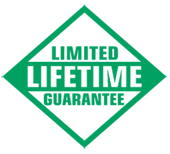 More info
Klymit Cush Pillow - is the worlds first customizable camping pillow and seat. This clever little product inflates in a single breath and allows you to adjust firmness, thickness and dimensions via a truly one-size-fits -all design that packs into the palm of your hand.
Keep the pillow to a single layer and wrap it around your head. It fits perfectly inside the sleeping bag hood. Double or triple it up for a taller pillow. Enjoy the comfy ear pockets that don't leave you with pressure points after sleeping on it all night long.
Lay it down on most anything in a single layer or double layer to have a comfortable seat cushion anywhere from the ball game to the backcountry.



---
Weight: 82 g / 2.89 oz
Size: 74 cm x 23 cm x 3.81 cm / 29" x 9" x 1.5"
Inflation Time: 1-2 breaths
Warranty: Limited Lifetime
COMFORTABLE
Comfortable Seat: The versatile design can be used either as a sit pad to protect from cold, wet, hard surfaces, or as a lumbar support in for long days in uncomfortable seats.
Comfortable Sleep: Patterned to fit in a mummy bag's hood, the ergonomic minimizes pressure points and features ear pockets for side-sleeping comfort.
Adjustable Thickness and Pressure: Simply fold the pillow for a thicker cushion, add or release air to adjust firmness.


RUGGED
Rugged Material: The lightweight 75D polyester material provides superior tear, puncture and abrasion resistance.
Storage Bag: 11.43 cm x 8.89 cm x 2.54 cm storage bag, sized specifically for your Cush, is included to maintain compactness and provide protection while traveling.


LIGHTWEIGHT
Light and Packable: Easy to take anywhere – weighs only 82g and packs to a wallet-size 11.43 cm x 8.89 cm x 2.54 cm
Read reviews of Klymit Cush Pillow on manufacturer website. Click here.