HMG 4400 Southwest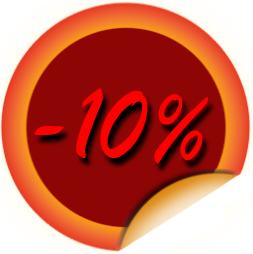 More info
HMG 4400 Southwest - designed for remote, multi-sport trips to inhospitable regions, where resupplies are infrequent. Made from 100% waterproof Dyneema® Composite Fabrics (formerly Cuben Fiber) and with additional elastic frame sheet support for extra load carrying capacity, this ultralight pack is highly durable. Further weatherproof your kit by using our Stuff Sacks. Add extra storage space with a Porter Stuff Pocket.



---
Weight:
Small 2.32 lbs | 37.18 oz | 1054g
Medium 2.40 lbs | 38.34 oz | 1087g
Large 2.50 lbs | 40.00 oz | 1134g
Tall 2.55 lbs | 40.74 oz | 1155g

Characteristic
Three external, solid Dyneema® Hardline pockets

Removable, contoured aluminum stays

Dyneema® Hardline shoulder straps with 3/8" closed cell foam and spacer mesh

Internal plastic frame sheet for added back panel support

1/4" foam back panel pad
Compression System:
Roll-Top closure system with side compression straps for vertical compression

Side compression straps for horizontal compression

Top Y-strap compression -- Designed to secure gear
Dyneema® Hardline dual-density hip belt with 1/8" closed cell rigid foam, 1/4" closed cell foam and spacer mesh

Dyneema® Hardline zippered pockets on hip belt with #5 YKK zipper

Adjustable sternum strap with self-tensioning elastic

Ice Axe loop

Hydro port and internal mesh hydro sleeve

Four exterior triglide buckles for optional pack accessory straps

Proprietary seam sealing on all side seams and behind all sewn-on pack features
Load capacity: up to 60 lbs
Materials
Body: 150D Dyneema®/Poly hybrid
Bottom: Double reinforced 150D Dyneema®/Poly hybrid
External Pockets: Dyneema® Hardline
Volume
Interior: 70L (4400 cu. in.)
External: 9.8L (600 cu. in.)
Center pocket: 300 cu. in.
Side pockets: 150 cu. in.
Dimensions

Top Circumference: 45" (114.3cm)
Bottom Circumference: 37.5" (95.3)
Height (fully unrolled): 38.5" (97.8cm)
Back Width: 10.5" (26.7cm)
Hand crafted in Maine, USA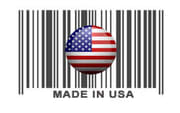 Hyperlite Mountain Gear manufactures a line of ultralight backpacks designed for everything from a quick day trip to an extended expedition. HMG backpacks are made of 100% waterproof Dyneema® Composite Fabrics with tape stitch lines. When used with ultralight Cuben Fiber stuff sacks, their gear provides a rainproof system for your excursion. Combined with ultralight shelter systems, you will feel like you can fly. Cushioned shoulder straps and hip belts, padded lumbar support and shaped aluminum stays, provide a super-comfortable fit. HMG lightweight Dyneema® packs have been specifically designed for backpacking, mountain climbing, and ice climbing, but are suitable for cycling, pack rafting, day hiking or just getting around town.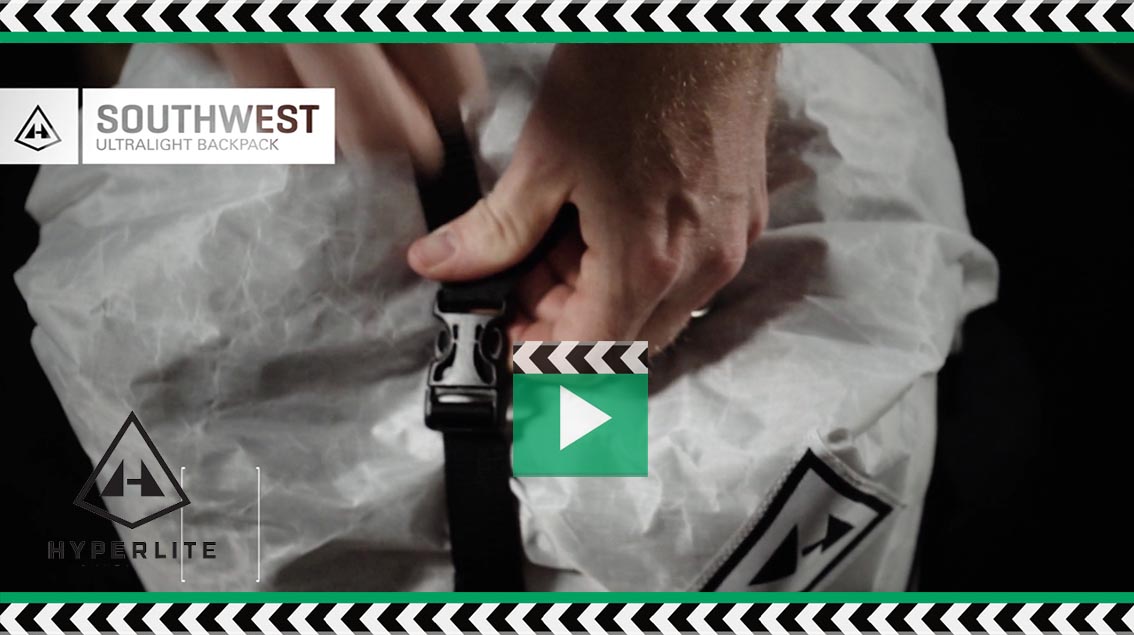 Size chart
How to Choose a Pack Size

Your torso length, not your height, determines your pack size. We recommend the following to determine yours:
Tilt your head slightly forward to locate the bony bump at the base of your neck. (This is your 7th cervical (or C7) vertebra).
Using a flexible tape measure, have someone measure starting at that spot and running down along the curve of your spine.
Place your hands on your hips so you can feel your iliac crest, which serves as the "shelf" of your pelvic girdle. (It's the first hard thing you feel when you run your fingers down from the sides of your ribcage.) Position your hands so your thumbs are reaching behind you.
Have your friend finish measuring at the point where the tape crosses an imaginary line drawn between your thumbs. This distance is your torso length.
Small (15.0" - 17.0" torso) -> 38cm - 43,18cm
Medium (17.0" - 19.0" torso) -> 43,18cm - 48,26cm
Large (19.0" - 21.0" torso) -> 48,26cm - 53,34cm
Tall (21.0"+ torso) -> 53,34cm
If your measurement falls right in between sizes (for example, if you have a 17.0" torso, so you are right on the line between a Small and a Medium), we suggest you choose the larger torso size.