HMG Stuff Pack
Stuff Pack -
ultralight
,

easily packable, versatile and minimalist
backpack
More info
Stuff Pack - is built for multi-sport adventurers looking for an easily packable, versatile and minimalist load carrying option. Use it as a water-resistant stuff sack for your sleeping bag on bigger trips, and then bust it out as a daypack for your summit push. Collapsible into the palm of your hand, this pack weighs about as much as a small apple. This problem solving pack is also ideal for commuting or even grocery shopping, as it can be stuffed into your pocket when not in use.

---

MATERIAL: Cuben Fiber CF11

CHARACTERISTIC


Adjustable Shoulder Straps

Roll-Top Closure
WEIGHT: 102g, 0.22 lbs, 3.6 oz
LOAD CAPACITY: 5 – 10 lbs
VOLUME: 30l (1800 cu in.)
MEASUREMENTS


Top Circumference - 81.28cm (32")

Bottom Circumference - 78.74cm (31")

Height Fully Unrolled - 68.58cm (27")

Back width - 25.4cm (10")

Hand crafted in Maine, USA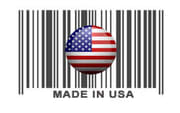 Hyperlite Mountain Gear manufactures a line of ultralight backpacks designed for everything from a quick day trip to an extended expedition. HMG backpacks are made of 100% waterproof Cuben Fiber materials with tape stitch lines. When used with ultralight Cuben Fiber stuff sacks, their gear provides a rainproof system for your excursion. Combined with ultralight shelter systems, you will feel like you can fly. HMG lightweight Cuben Fiber packs have been specifically designed for backpacking, mountain climbing, and ice climbing, but are suitable for cycling, pack rafting, day hiking or just getting around town.
---