HMG 3400 Porter
Hyperlite Mountain Gear 3400 Porter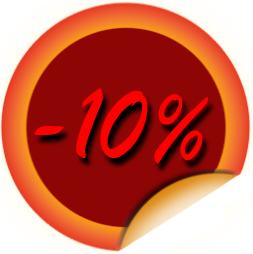 More info
Hyperlite Mountain Gear 3400 Porter - is 55 liter, 33 oz. (918 gram) ultralight pack is fifteen liters smaller than Porter 4400 but includes all the same features including four vertical daisy chains for lashing paddles, snowshoes, or a helmet. This model also has great pack volume for traveling in areas where you need to carry a bear canister.
With its streamlined design plus a multitude of attachment points, the Porter 3400 gives mountaineers, hikers, multi-discipline adventurers and day-tripping packrafters a variety of options providing the capability for trip-specific customization.
The Porter 3400 includes a Y-top compression over the roll-top closure, two vertical compression straps, six side compression straps, removable shaped aluminum stays, an internal zipper pocket, a double-reinforced 150d bottom, and features a padded wrap-around hip belt that keeps the pack snug to your waist and allows the load to rest on hips rather than shoulders.
New features for 2014 include fully sealed side seams for improved water resistance, a more durable double-reinforced 150d pack bottom, added hip-belt length and re-designed hip-belt pockets for improved utility. Constructed from our Cuben/50d Poly hybrid fabric, a rain cover is not necessary, particularly when used with Cuben fiber stuff sacks as an added layer of water-resistant security. Recommended carrying capacity range is 20-40 lbs.
---
Material: Cuben CF8 (white)
Weight:

Small 1.97 lbs | 31.53 oz | 894g
Medium 2.02 lbs | 32.38 oz | 918g
Large 2.10 lbs | 33.58 oz | 952g
Tall 2.13 lbs | 34.00 oz | 964g

Capacity: 3400 cu/in, 55,7 l
---
Characteristic:
Main body is made from a durable, 100% waterproof, rip-stop Cuben/50d Polyester hybrid material

Two removable, shaped aluminum stays

Padded back panel with lumbar support for added comfort

Two exterior daisy chains for attaching gear or other accessories

Three side compression straps with side release buckles to tighten pack load or to help secure gear

Removable roll-top compressor straps that can double as accessory straps

Roll-top closure can be closed using accessory compression straps or clipped closed like a dry bag via side release buckles

Roll-top storm closure with hook and loop to keep pack opening aligned and protected from the elements

Top Y-strap compressor system - also designed to also hold sleeping pad or other gear

Thicker padded shoulder straps with moisture wicking, anti­microbial mesh spacer fabric allowing for both cushion and maximum air flow

Padded hip belt with 1.5" webbing and bar tacks every 1.5" for attaching accessories or carabineers

Spectra Hardline, zippered pockets on the hip belt for stowing small items

Side compression straps to tighten pack load and to stow trekking poles when not in use

Shoulder strap daisy chains

Adjustable sternum strap with self-tensioning elastic

Internal zippered stuff-it pocket for organizing smaller items

Double-reinforced Cuben/150d Poly pack bottom

Haul loop handle

Bar tacked reinforcements on all stress points

Fully sealed main body seams

Stitched with Spectra Fiber thread and a bonded tex 69

100% rainproof

For extra external carrying capacity is possible to attach external mesh pocket
---
Sizes:
Small (15.0" - 17.0" torso)

Medium (17.0" - 19.0" torso)

Large (19.0" - 21.0" torso)

Tall (21.0"+ torso)
---
Measurements:
DimensionsTop Circumference - 40" or 101.6cm

Bottom Circumference - 33 1/2" or 85.09cm

Height Fully Unrolled - 34" or 83.36cm

Back width - 10 1/2" or 26.67cm
Hand crafted in Maine, USA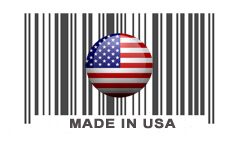 Hyperlite Mountain Gear manufactures a line of ultralight backpacks designed for everything from a quick day trip to an extended expedition. HMG backpacks are made of 100% waterproof Cuben Fiber materials with tape stitch lines. When used with ultralight Cuben Fiber stuff sacks, their gear provides a rainproof system for your excursion. Combined with ultralight shelter systems, you will feel like you can fly. Cushioned shoulder straps and hip belts, padded lumbar support and shaped aluminum stays, provide a super-comfortable fit. HMG lightweight Cuben Fiber packs have been specifically designed for backpacking, mountain climbing, and ice climbing, but are suitable for cycling, pack rafting, day hiking or just getting around town.
Read reviews of Porter 3400 on manufacturer website. Click here.
Size chart
How to Choose a Pack Size

Your torso length, not your height, determines your pack size. We recommend the following to determine yours:
Tilt your head slightly forward to locate the bony bump at the base of your neck. (This is your 7th cervical (or C7) vertebra).
Using a flexible tape measure, have someone measure starting at that spot and running down along the curve of your spine.
Place your hands on your hips so you can feel your iliac crest, which serves as the "shelf" of your pelvic girdle. (It's the first hard thing you feel when you run your fingers down from the sides of your ribcage.) Position your hands so your thumbs are reaching behind you.
Have your friend finish measuring at the point where the tape crosses an imaginary line drawn between your thumbs. This distance is your torso length.
Small (15.0" - 17.0" torso) -> 38cm - 43,18cm
Medium (17.0" - 19.0" torso) -> 43,18cm - 48,26cm
Large (19.0" - 21.0" torso) -> 48,26cm - 53,34cm
Tall (21.0"+ torso) -> 53,34cm
If your measurement falls right in between sizes (for example, if you have a 17.0" torso, so you are right on the line between a Small and a Medium), we suggest you choose the larger torso size.