Sawyer Squeeze Filter - SP129
Sawyer Squeeze filter - SP129 is the lightest and most versatile filtration system on the market.

More info
Sawyer Squeeze Filter is the lightest and most versatile filtration system on the market. With a total field weight of 85g and ability to roll up, it takes up virtually no space in your pack. The build-in hollow fiber membrane filter has a pore size of 0,1μm, which avoid harmful bacteria, protozoa, or cysts to pass through. This product includes 1 x 1 litre pouch that can be reused hundreds of times.



---
Simply fill up the pouch of your choice at a lake, stream or river, screw the filter directly onto the pouch and
Squeeze the bag and filter water into your water bottle or container of choice

Drink directly from the filter which has a built in push pull cap for on/off functions

Attach the filter onto most threaded water bottles including 2 litre bottles.


Kit includes
1x 1 Litre Lightweight Durable Collapsible Pouch

Sawyer 0.10 Absolute Micron Hollow Fiber Membrane Screw On/Off Water Filter

Replaceable Pop Up Drinking Spout

Cleaning Syringe

Why buy Sawyer filter?

lightweight

versatile

no chemicals

no pumping

no waiting

good flow rate

easy to maintain

no cartridges to replace

no counting up how many litres have been filtered

nothing else to pay

lifetime warranty
Life Expectancy: 1 Million Gallons Guaranteed.
Made in USA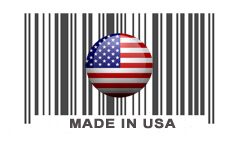 ---
How it is working? Watch video:



---

Watch video review by Kai Sackmann:



---

Watch video review by Black Owl Outdoors:



---

Review from cleverhiker.com

"In the past, I generally chose between lightweight chemical treatments and heavy filters, depending on the trip. I like the concept of UV light purifiers, but I've had malfunction issues with them in the past. Chemical water treatments provide the lightest purification option, but I'm generally not too keen on pumping my body full of chemicals. I also like to avoid the annoyance of waiting 30 minutes before drinking my water.
After extensive testing in the field, I feel confident in saying that the Sawyer Squeeze is one of the finest water filters I've ever used. It's also so light that I won't have to make the tradeoff between chemicals or a heavy filter anymore." Read more...
SAWYER SQUEEZE FILTER WINS BACKPACKER 2012 EDITOR'S CHOICE AWARD!