EVERNEW Ti Alcohol Stove
EVERNEW Ti Alcohol Stove - is a great little stove



More info
EVERNEW Ti Alcohol Stove
This is a great little stove made from Titanium for incredible strength in a lightweight setup. It was designed to work with the Evernew DX stand. For a simpler set up it will also work with the Evernew Cross stand. Has two rings of flame holes and the bi-level jet system creates a strong, stable flame. Graduations inside the stove make it simple to know how much fuel you're using for a given meal.

We recommend Ti Alcohol Stove to ultra light and thru-hiking backpackers, cycle tourers, and anyone who wants to have a minimalist kitchen available on-the-go.
---


CODE: EBY254

WEIGHT: 34g

FUEL CAPACITY: 70ml

DIMENSIONS: 7 x 4 cm (2.81 x 1.65 inch)
CHARACTERISTIC
Bi-Level flame jets creates a strong stable flame

Fuel level graduation marks inside

Tough construction

Ultralight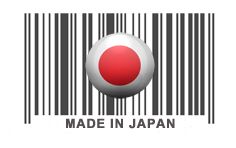 Warning: These stoves run on alcohol only! Do not under any circumstances use gasoline, white gas or any other petroleum based fuels as this could cause an explosion!