Cumulus Lite Line 400
Cumulus Lite Line 400 - the warmest of the family of Lite Line bags.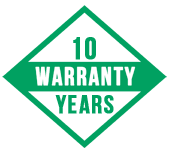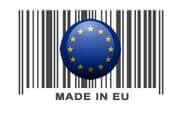 More info
Cumulus Lite Line 400 - the warmest of the family of Lite Line bags.
The advanced, trapezoidal design gives it a great advantage over the competition, which generally uses simple H-chamber structure with this mass of down. However, Lite Line 400 weighs less, because it is only 705 g. As usual, we use the excellent Pertex Quantum fabric, weighing 29 g/m², which is ultralight but downproof and nicely soft in touch. This sleeping bag is also suitable for use in light weather conditions and will keep you warm even in close-to-winter conditions weighing much less than 1 kilo.
Lite Line 400 filled with Polish goose down of absolute top quality is hard to beat in weight to insulation comparision with the others. Durable and ultra light, good choice for demanding whole year round use and for those who feel cold even in the middle of the summer.


---



WEIGHT
Total weight: 705 g

Down weight: 400 g

Weight of unfilled sleeping bag: 305 g



CHARACTERISTIC
Fabric: Pertex Quantum, 29 g/m²

Filling: Polish goose down, 850 cuin

Construction: Trapezoid chambers

Independently filled top and bottom of the sleeping bag

175 cm YKK separating zip with two self-locking sliders

Can be opened and ventilated at the bottom of the sleeping bag

Can be combined with other sleeping bags

Full length, down-filled, zip insulating baffles

Three-dimensional, elastic adjustable hood fitted with stopper

Internal pocket

Additional, large mesh bag to store your sleeping bag at home


TEMTERATURE CHARACTERISTIC
Comfort temperature: 2˚C

Limit temperature: -4˚C

Extreme temperature: -20 ˚C


MEASUREMETNTS
Maximum user height: 185 cm

Length: 202 cm

Width (top/bottom): 77/51 cm

Stuffsack's dimensions (height/diameter): 25/17 cm

Stuffsack's volume: 5,7 l

Number of down chambers: 34
WARRANTY: 10 years
---
"I was a bit concerned about the fabric at first. Pertex Quantum, when you see it in the flesh, does not convey a reassuring feeling of strength. It is crazy light per square meters thought (35 g / m²) and very soft. Just what you want to make an ultra light sleeping bag. I always take great care when handling my gear and, after 3 years of decent use, the fabric of the bag is not showing any signs of weakness. There is the odd feather coming out now and then, which is pretty normal for a down bag and a few loose threads only. You'll have to be very careful of course because any sharp object like crampons, pointy rocks and bushes would open up the Pertex fabric in no time. I am not holding it against the Cumulus Lite Line 400, when you want low weight, resistance is the first compromise you'll have to make." Read more...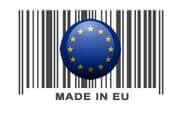 ---

CUMULUS - OVERVIEW OF SLEEPING BAGS



---
---

HOW TO CARE FOR DOWN SLEEPING BAGS


---
---
Data sheet
| | |
| --- | --- |
| Weight | 755 g |
| Down weight | 400 g |
| Material | Pertex Quantum, 35 g/m² |
| Warranty | 10 years |
| Made in | EU (Poland) |
| Down quality | 850 cuin |
| Comfort temperature | 2 ˚C |
| Limit temperature | -4 ˚C |
| Extreme temperature | - 20 ˚C |
| Lenght | 202 cm |
| Width (top/bottom) | 77/51 cm |
| Maximum user height | 185 cm |
| Weight of unfilled sleeping bag | 305 g |
| Stuff sack's dimensions (height/diameter) | 25/17 cm |
| Stuff sack's volume | 5,7 l |
| Number of down chambers | 34 |
| Construction | Trapezoid chambers |