Cumulus Lite Line 300 XL
Cumulus Lite Line 300 - a classic and the most popular of our spring and summer models.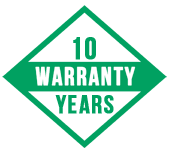 More info
Cumulus Lite Line 300
A classic and the most popular of Cumulus spring and summer models. It is characterized by a very low weight of 640g using an advanced cell trapezoid design which gives it a great advantage over the competition. Efficient trapezoid construction combined with fantastic quality Polish goose down make it possible to sleep in comfort at even 4°C. Made of the tried and tested Pertex Quantum fabric, it weighs 35 g/m². It is a model that more ardent proponents of "Fast and Light" use even in light winter conditions.
The best choice from spring to autumn mountain trekking, bike trips and everybody looking for allround bag that is hard to be noticed in the baggage.
---



Weight:
Pack weight: 680 g

Down weight: 320 g

Weight of unfilled sleeping bag: 360 g


Characteristic:
Fabric: Pertex Quantum, 35 g/m²

Filling: Polish goose down, 850 cuin

Construction: Trapezoid chambers

Independently filled top and bottom of the sleeping bag

175 cm YKK separating zip with two self-locking sliders

Can be opened and ventilated at the bottom of the sleeping bag

Can be combined with other sleeping bags

Full length, down-filled, zip insulating baffles

Three-dimensional, elastic adjustable hood fitted with stopper

Internal pocket

Additional, large mesh bag to store your sleeping bag at home


Temperature characteristic:
Comfort temperature: 4˚C

Limit temperature: 0˚C

Extreme temperature: -15 ˚C


Measurements:
Maximum user height: 195 cm

Length: 215 cm

Width (top/bottom): 77/51 cm

Stuffsack's dimensions (height/diameter): 22/16 cm

Stuffsack's volume: 4,4 l

Number of down chambers: 34


Warranty: 10 years
READ MORE:

Cumulus - comparison of all sleeping bags
Why sleeping bag from Cumulus?