ULA Circuit Ultralight backpack
ULA Circuit Ultralight backpack + hipbelt inculded
More info
ULA Circuit Ultralight backpack
Lets' face it, every mother has a favorite child, and the Circuit is ours. We don't think there is any pack out there that can compare to the load carrying capabilities, comfort and durability of the Circuit, while still weighing less than 1kg. If you have your total pack weight down around 13,5 kg, and want to feel the freedom of traveling light, this is the pack for you.
Sewn with nearly indestructible ULA 210 Robic fabric, solid robic side pockets and a huge mesh front pocket, this pack will take the abuse of a 2500-mile hike and beg you for more.
The Circuit utilizes a 1.2 oz carbon fiber and Delrin suspension hoop in conjunction with a dense internal foam frame and a single aluminum stay to give excellent back panel support and maximum load control, weight transfer, and pack rigidity without limiting your range of movement.
The ULA Circuit can hold a lot of gear with 68 liters of total capacity.
The ULA Circuit has a large extension collar for stowing extra gear, but rolls up easily, using a roll top closure.
There are two accessory pockets in the interior of the pack, a hydration pocket, and a passport-sized pocket for storing valuables. Both pockets are optional and can be easily removed.

The price is final with hipbelt included. Please write us in the note of your order appropriate size of hipbelt you want to add to the backpack.


Is it possible to buy also Silnylon backpack rain cover.



---

MATERIAL
1.9 Ripstop Nylon, 210 ULA Robic
Cordura
1.2 oz Carbon Fiber/Delrin


WEIGHT

Size M without hipbelt: 958g

Size M with the hipbelt: 1200g



VOLUME
Total: 68 L (M)
Main Body: 39 + 8 L (collar)
Front Mesh Pocket: 6,5 L
Side Pocket: 6,5 L each
Hipbelt Pockets: 1,6 L

Integrated
Internal Suspenion Hoop

Padded Backpanel

Contoured Shoulder

Front Shock Cord

Front Mesh Pocket

210 Ripstop Adjustable Side Pockets

Rolltop Closure

Side/Top Compression Straps

Dual Hipbelt Pockets

Ice Axe/Pole Retention Loops

Cordura Bottom Panel

ULA 210 Robic
Removable
Hydration Sleeve (~1.4 oz)

Internal Stash Pocket (~1.1 oz)

Water Bottle Holsters (~0.8 oz)

Handloops (~0.8 oz)

Single Aluminum Stay (~2.0)

Handcraftet in Utah, USA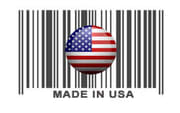 ---
Size chart

Hipbelt Sizing Made Simple
For men, use the waist of your pants, and add 5 cm. For example, the waist of your pants is 88cm, add 5cm to get 93cm, which is M size. If you are on the edge of a size go up, so you would wear a large belt
For most women, measure the smallest part of your waist, then add 12cm and go to the chart. For example, your waist is 65cm, add 12cm and get 77cm, so you would be a small belt. If you are straighter through the hips you can add 7cm instead of 12cm.
Measuring Your Torso Length
Torso measurement is the best guide we have for proper pack fit, but it isn't foolproof. Generally we find that if you are between sizes on the torso it's best to go with the smaller size, if you are between sizes on the hipbelt it's best to go with the larger size. If you have any questions please don't hesitate to call or email.
To accurately measure your torso length for a correct pack fit, grab a buddy and follow the steps below...
Standing upright, tilt your chin to your chest. Locate the largest lump on the back of your neck. It should be located close to the base of your neck proper.

From this large bone, measure (with the flexible tape) down the length and natural curvature of your spine to the top of your waist band, the top of which is resting on the top your hipbone. This measurement in inches is your torso length.
Procedure for measurement Torso Length you can find in the following video: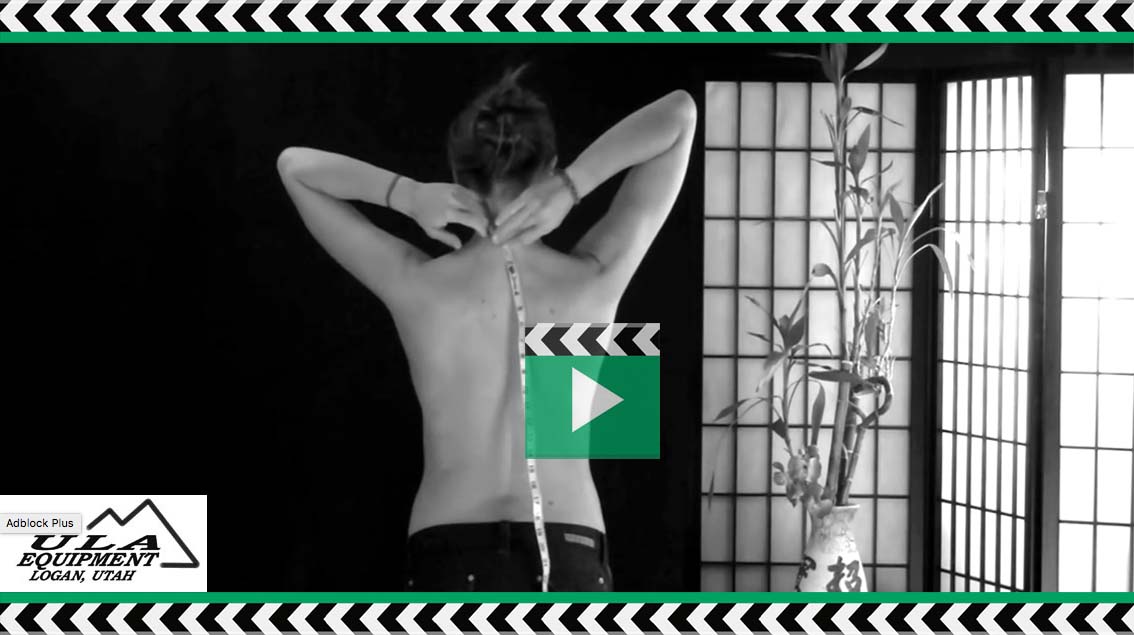 Hipbelt Sizing
XS 66cm-76cm
S 76cm-86cm
M 86cm-96cm
L 96cm-106cm
Torso Length
S 38cm-46cm
M 46cm-54cm
L 54cm - 61cm
CIRCUIT PACK PURCHASING GUIDE
| | | |
| --- | --- | --- |
| PACK SIZE | TORSO LENGTH | HIKER'S HEIGHT |
| Small: | 38-46 | under 168cm |
| Medium: | 46-54 | 168cm to 183cm |
| Large: | 54-61 | 178cm to 193cm |