Cumulus Magic 125 Zip
Cumulus Magic 125 Zip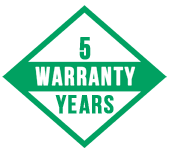 More info
Cumulus Magic 125 Zip
An amazing product! The world's lightest and most simplistic version of a sleeping bag with a zip. As with the zipless model Magic 125, simplicity is the embodiment of our philosophy. This model is strictly intended for use in the summer or as an inner liner to a warmer sleeping bag. Due to the use of the ultra-light zip, it can only be combined with another Magic 125 zip or to X-Lite 200 zip. It is made from ultra-light Toray Airtastic fabric, incredibly pleasant to the touch and weighing just 20 g/m².
Magic 125 will amaze you with its quality workmanship and its size, thanks to which, you may carry more necessary items, such as water and provisions. If you need an ultra-light sleeping bag which you can rely on, Magic is the ideal choice.


---



Weight
Total weight: 270 g

Down weight: 125 g

Weight of unfilled sleeping bag: 145 g


Characteristic
Fabric: Toray Airtastic, 20 g/m²

Filling: Polish goose down, 850 cuin

Construction: Stitched through

Independently filled top and bottom of the sleeping bag

175 cm YKK zip with two self-locking sliders

The zipper can be opened at the bottom for better ventilation

Can be combined with models: Magic 125 ZIP and X-Lite 200 ZIP

Additional, large mesh bag to store your sleeping bag at home


Temperature characteristic
Comfort temperature: 13 ˚C

Limit temperature: 10 ˚C

Extreme temperature: -3 ˚C


Measurement
Maximum user height: 180 cm

Length: 175 cm

Width (top/bottom): 75/47 cm

Stuffsack's dimensions (height/diameter): 18/11 cm

Stuffsack's volume: 1,6 l

Number of down chambers: 28


Warranty: 5 years
READ MORE:

Cumulus - comparison of all sleeping bags
Why sleeping bag from Cumulus?