ULA Ohm 2.0 Ultralight backpack
ULA Ohm 2.0 Ultralight backpack + hipbelt inculded
More info
ULA Ohm 2.0 Ultralight backpack - is the pack for the fast folks, the ones who travel light, but still take a prudent amount of gear in order to be safe and comfortable. The Ohm 2.0 uses the same belt and shoulder strap system as our larger packs, so comfort and weight transfer are as good as it gets. Also, like ULA larger packs, the hipbelt can move up or down in its sleeve, allowing you to fine-tune the torso length
The Ohm 2.0 is a full featured, full suspension (active) ultralight pack that offers exceptional load control, on-trail functionality, and full body compression.
Combining a 1.2 oz carbon fiber/delrin active suspension hoop and near full body compression, the Ohm 2.0 maximizes load control, weight transfer, pack compression, and overall pack rigidity in an ultralight package.
Sewn entirely with ULA 210 Robic, ULA's proven construction methods insure the Ohm 2.0 is built to last despite its minimal weight.
Is it possible to buy also Silnylon backpack rain cover.

The price is final with hipbelt included. Please write us in the note of your order appropriate size of hipbelt you want to add to the backpack.
---
MATERIAL

1.9 Ripstop Nylon, 210 ULA Robic Cordura

1.2 oz Carbon Fiber/Delrin
WEIGHT
Size M without hipbelt: 754g
Size M with hipbelt: 996g
Total Volume: 63 liters / 3,960 cu in
Main Body: 42 liter / 2,100
Front Mesh Pocket: 8,2 liter / 500
Side Pocket: 6,5 liter each / 400 each
Hipbelt Pockets: 1,6 liter / 100



CHARACTERISTIC
Integrated features
Suspension Hoop

Internal Pad Holster

Contoured Padded Hipbelt

Hipbelt Pockets

Contoured Shoulder Straps

Front Mesh Pocket

ULA 210 Robic Pockets w/ Elasticized Top

Non-Stretch Compression Cordage

Top Compression Straps

Ice Axe/Pole Retention Loops

Drawstring Extension Collar
Removable features
Hydration Sleeve (~1.4 oz)

Internal Stash Pocket (~1.1 oz)

Water Bottle Holsters (~0.8 oz)

Handloops (~0.8 oz)

Foam Pad (~1.5 oz)
Hand crafted in Utah, USA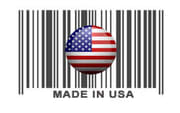 Size chart

Hipbelt Sizing Made Simple
For men, use the waist of your pants, and add 5 cm. For example, the waist of your pants is 88cm, add 5cm to get 93cm, which is M size. If you are on the edge of a size go up, so you would wear a large belt
For most women, measure the smallest part of your waist, then add 12cm and go to the chart. For example, your waist is 65cm, add 12cm and get 77cm, so you would be a small belt. If you are straighter through the hips you can add 7cm instead of 12cm.
Measuring Your Torso Length
Torso measurement is the best guide we have for proper pack fit, but it isn't foolproof. Generally we find that if you are between sizes on the torso it's best to go with the smaller size, if you are between sizes on the hipbelt it's best to go with the larger size. If you have any questions please don't hesitate to call or email.
To accurately measure your torso length for a correct pack fit, grab a buddy and follow the steps below...
Standing upright, tilt your chin to your chest. Locate the largest lump on the back of your neck. It should be located close to the base of your neck proper.

From this large bone, measure (with the flexible tape) down the length and natural curvature of your spine to the top of your waist band, the top of which is resting on the top your hipbone. This measurement in inches is your torso length.
Procedure for measurement Torso Length you can find in the following video: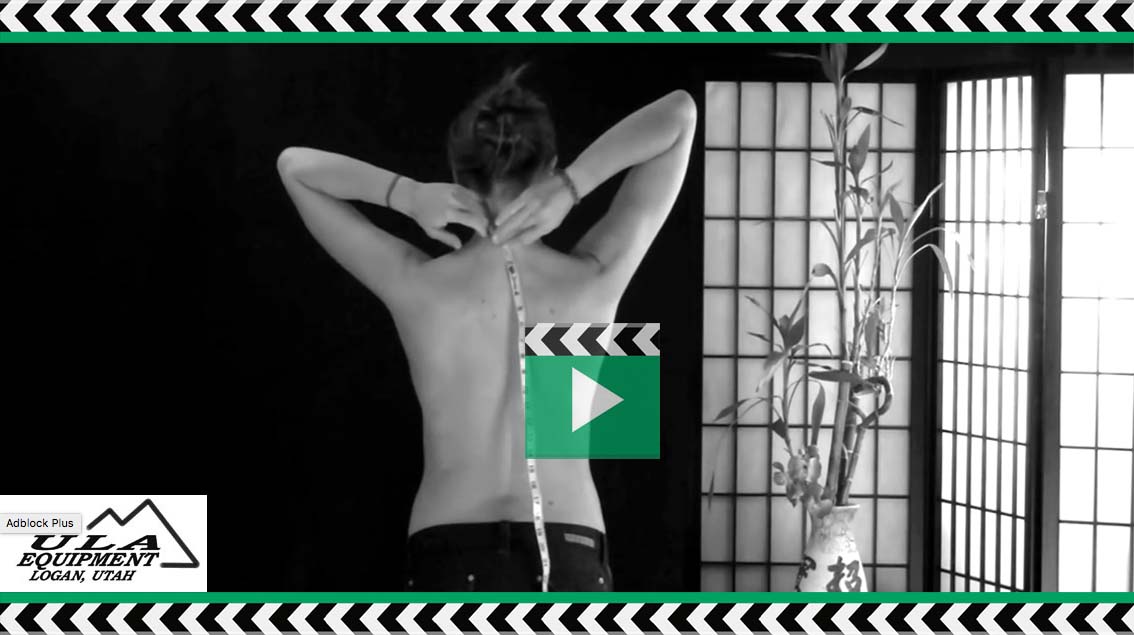 Hipbelt Sizing
XS 66cm-76cm
S 76cm-86cm
M 86cm-96cm
L 96cm-106cm
Torso Length
S 38cm-46cm
M 46cm-54cm
L 54cm - 61cm
CIRCUIT PACK PURCHASING GUIDE
| | | |
| --- | --- | --- |
| PACK SIZE | TORSO LENGTH | HIKER'S HEIGHT |
| Small: | 38-46 | under 168cm |
| Medium: | 46-54 | 168cm to 183cm |
| Large: | 54-61 | 178cm to 193cm |