HMG Summit Pack
Hyperlite Mountain Gear Summit Pack
More info
Hyperlite Mountain Gear Summit Pack - t
o create this backpack manufacturer took the pure minimalist elements of their design process and the functional elements of their best-selling Porter pack. The result is a small versatile pack that has what you need for single day adventures, and is stylized enough to double as your around-town walking or cycling pack for everyday use. The Summit securely holds enough water, food, extra gear and clothing for your big day. And it's streamlined so nothing gets in the way while you are en route.
Weighing in at only 402 g this 30 liter pack has two vertical daisy chains, shock cord lacing for storing wet rain gear, two side compression straps, roll-top closure, haul loop, minimalist hip-belt strap and an ultralight sternum strap.
Made with 100% waterproof Dyneema® Composite Fabrics (formerly Cuben Fiber), the Summit is also highly water resistant.



---
MATERIAL
White version: 50D Dyneema®/Poly hybrid
Black version: 150D Dyneema®/Poly hybrid


WEIGHT
White 360g (0.79 lbs, 12.7 oz)
Black 402g (0.89 lbs, 14.2 oz)

CAPACITY: 30l (1800 cu/in)



CHARACTERISTIC
Constructed from Dyneema®/Poly hybrid

Adjustable shoulder straps

Roll-Top closure which can be rolled up or down

Top closure side compression straps

Ultralight 3/4" webbing hip-belt.

Shock cord lacing for additional gear storage.

Four external daisy chains for attaching gear or Summit Stuff Pocket

Sternum strap included

Bar tacked reinforcements on all stress points

Fully sealed main body seams

Stitched with bonded Tex 69 thread
MEASUREMENTS
Top Circumference - 81.3cm (32")
Bottom Circumference - 78.7cm (31")
Height Fully Unrolled - 68.6cm (27")
Back width - 25.4cm (10")

Hand crafted in Maine, USA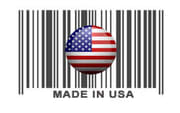 Hyperlite Mountain Gear manufactures a line of ultralight backpacks designed for everything from a quick day trip to an extended expedition. HMG backpacks are made of 100% waterproof Cuben Fiber materials with tape stitch lines. When used with ultralight Cuben Fiber stuff sacks, their gear provides a rainproof system for your excursion. Combined with ultralight shelter systems, you will feel like you can fly. Cushioned shoulder straps and hip belts, padded lumbar support and shaped aluminum stays, provide a super-comfortable fit. HMG lightweight Cuben Fiber packs have been specifically designed for backpacking, mountain climbing, and ice climbing, but are suitable for cycling, pack rafting, day hiking or just getting around town.