HMG UltaMid 2 pyramid shelter
Hyperlite Mountain Gear UltaMid 2 - spacious pyramid all seasons shelter for two persons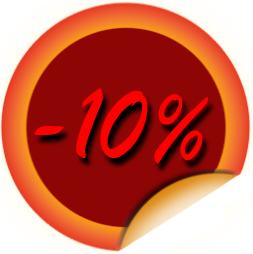 More info
Hyperlite Mountain Gear UltaMid 2 - spacious pyramid all seasons shelter for two persons. HMG's Dyneema's® UltaMid provides maximum coverage at minimum weight. Small, light and fast adventures deserve ultralight, durable shelters optimized for the task.

Made with 100% waterproof, ultralight, ripstop Dyneema® Composite Fabrics (formerly Cuben Fiber) for four season use in all environments, from the hottest desert to the mountains in winter. This pyramid tent withstands the worst weather conditions. Use it with the UltaMid 2 Insert or Half Insert for added bug protection and to keep you and your equipment dry.

Available in Classic White or Spruce Green. Features: a pair of vents at the apex, ample tie out points and a waterproof zippered door. Stake kits sold separately.

HMG's UltaMid has been tested and proven in extreme conditions to be stable and dry in wind, rain and snow. Hyperlite Mountain Gear recommend you use adjustable trekking poles for set up or Ruta Locura 600 Carbon Fiber Tent pole.


---

MATERIAL: DCF8 Dyneema® Composite Fabrics (formerly Cuben Fiber)


WEIGHT

Mid Only: 471g | 1.04 lbs | 16.6 oz

With guy lines: 499g | 1.10 lbs | 17.6 oz

CHARACTERISTIC

Fully seam sealed

Constructed with DCF8 Dyneema® Composite Fabrics (formerly Cuben Fiber)

Waterproof two-way zipper

Comes with an X-Large DCF8 Stuff Sack for storage

8 reinforced perimeter tie-outs

Line locks on all perimeter tie-outs

4 center panel tie-outs

Specially designed cone to prevent deformation when using oddly shaped poles, paddles, sticks or skis.

Dual peak vents that can open and close

Vents covered with no-see-um netting

Tie out on cone for hanging the mid from a tree

Larger than traditional mids

Equipped with eight 3' UHMWEP Core Guy Lines for perimeter tie-outs

Includes additional 100' of UHMWEP Core Guy Lines for center panel tie-outs

Can be pitched high off the ground or tight to the ground

Use for four season Backpacking, Alpine climbing, Ski touring, Packrafting, and more

MEASUREMENTS
Width: 210.8cm | 6' 11" | 83"

Length: 271.8cm | 8' 11" | 107"

Height: 162.6cm | 5' 4" | 64"
PACKED SIZE: 21.6 x 15.2 x 14cm, 8.5" x 6" x 5.5"
AREA: 5.85 m² | 63 sq ft.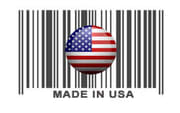 Hand crafted in Maine, USA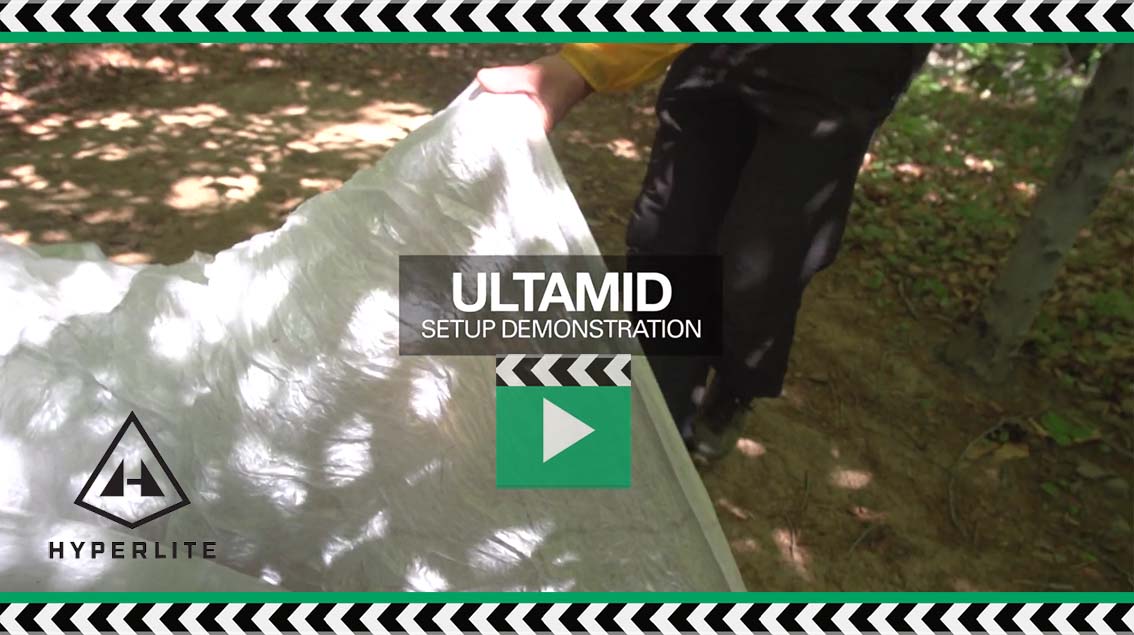 ---


Review from gearjunkie.com

"Packed up, the shelter weighs, astonishingly, only about 1 pound. This is incredibly light for the protection and durability the tent provides. For our testers, who used the tent for a week in harsh Patagonia weather during an expedition, it was a great solution to balance weight and needed protection from the elements of the region."
"After eight days of racing through some of the craziest weather we have ever experienced, including howling winds, hail storms, and torrential rains, it survived with no signs of any wear. I wish I could say the same for all of us!"
It "saved our lives," one of the testers wrote, noting the quick protection provided during a storm when the team was nearing hypothermic cold close to the end of the event. Read more from their report from the field here."
---
Read also this detailed review from blistergearreview.com before you buy!

"For years I've been searching for a superlight four-season shelter that I can use year round for human powered adventures, and now I seem to have found it. The Hyperlite Mountain Gear UltaMid 2 is the best performing, most versatile shelter I've ever used. There is little doubt in mind that it will continue to be my top choice for shelter any time I'm thinking of spending the night outside." Click here to read more...


---
Review from indefinitelywild.gizmodo.com

"Without a floor or even its own support poles, can a tarp do as well as a tent in high winds, heavy snow and pouring rain? We think one can actually do better, at least if its this Hyperlite Mountain Gear UltaMid 2…" Click here to read more...